Aside from the cost and hassle associated with obtaining a tourist visa to visit Brazil, another barrier for tourism is the perception that Brazil (and Rio de Janeiro in particular) is very dangerous.  Over 700 favelas, a.k.a. "slums" or "ghettos", exist in Rio and the majority of these are run by gangsters.  But is Rio de Janeiro Dangerous? There is often rampant criminal activity ranging from drug trafficking to gang warfare inside these favelas.  Like many Americans, I've seen the TV specials on Rio.  I've seen images of the police forces that have no control over the gun-toting criminals.  I've seen videos of 16 year-old boys carrying machine guns in the backs of pickup trucks.  Relying only on television, it appears that Rio is a war zone.
When I told my friends I was going to Rio, the first piece of advice that everyone offered was crime related.  "Don't join a gang."  "Stay out of the favelas!"  Of course the less specific, "wow, be careful."  It wasn't until our last night in Rio, when we laid in bed watching Law & Order: SVU, that I really thought of how much fear of the unknown really permeates our views of travel abroad.  If I was a foreigner watching Law & Order, would I ever dare come to New York City?
There I was watching a show exclusively devoted to crime in NYC, where I live, and I never gave it a second thought.  On the contrary, I often thought it cool when the characters would travel to a neighborhood near where I worked or lived.  "Oh cool! Yup, I used to take that Willis Avenue Bridge!"  "Oh that's that part of Harlem near my friend's apartment!"  The subject matter, and what it implied, was completely detached from my life in NYC.  It's just a good show.  I don't think NYC is dangerous despite many of SVU's plot lines closely resembling actual, recent crimes.  Sure, parts of NYC are dangerous, but most of it is perfectly safe.  Would this be lost on foreigners if they only relied on the images presented on TV?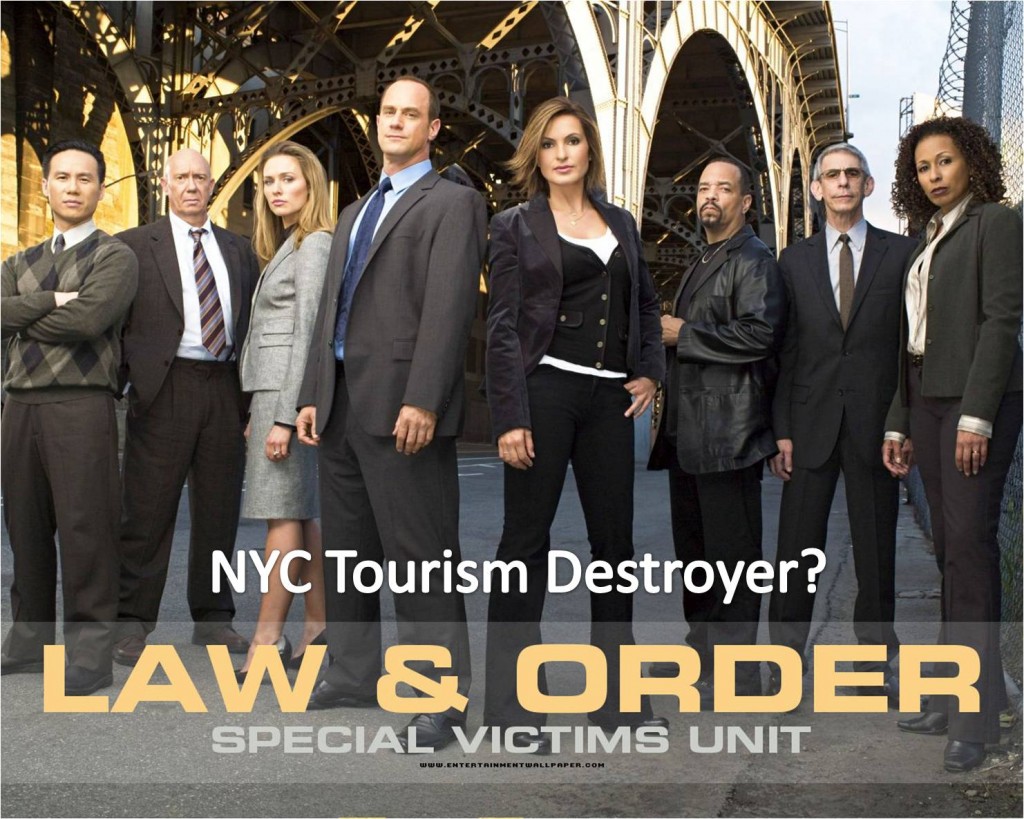 On New Years Eve, two million people welcomed in 2012 on Copacabana Beach in Rio.  At 2AM, David Guetta took the stage and did an amazing set for anyone who wanted to see it.  We were packed in front of the stage like techno-worshiping sardines.  The proximity to our neighbors led to short conversations between the fans.  Two Brazilians in front of us started talking to us and, upon realizing we spoke no Portuguese and had no idea what they were saying, asked where we were from in perfect English.  "New York," we replied.  Their eyes lit up.  "New York!  We want to go there so badly!  We are just so so excited to go one day, you are both so lucky!"  They had a point.  We are pretty lucky.  Americans in general are pretty lucky.  But there we were, standing on a beach in January listening to a free concert at 3AM and it was still 70 degrees out.  And we were the lucky ones?
Weather aside, I didn't get the sense that these Brazilians were scared of NYC at all.  Despite the crime that occurs in NYC, the city is a great place to visit.  Just like Rio.  In New York, it's best not to walk around certain parts of the Bronx at night.  In Rio, it's best not to enter dangerous favelas.  Every Brazilian that we encountered was friendly, helpful and generally pleasant.  It's not to say that all Brazilians are that way, but perhaps think for a moment about how nice you'd be if your city had miles of beaches and you could go swimming in January.  So visit Brazil because, frankly, it's f-ing awesome.  And Rio is beautiful beyond belief.  Do some research, be safe and enjoy all that this global city has to offer!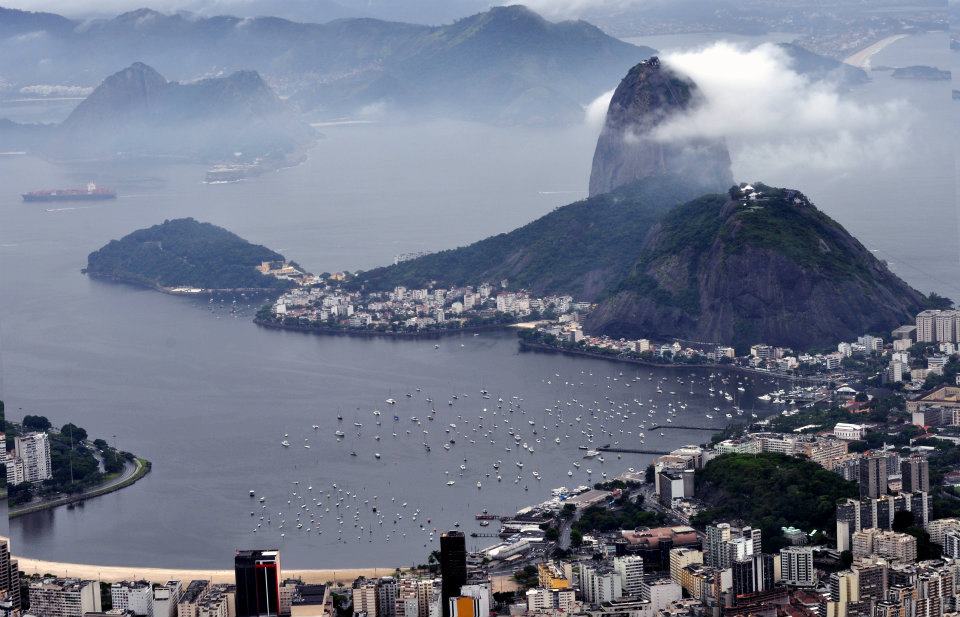 **As an aside, I did visit a favela, Rocinha, that recently came under police control.  Rocinha is one of only 90 favelas, out of 700, that is not controlled by gangsters.  I don't mean to downplay the violence that occurs in Rio or in favelas, but rather to not let criminal activity within a city detract from the overall appeal of visiting that city.