Hundreds of thousands of visitors will soon be traveling to Brazil for the World Cup. Brazil has had a LOT of bad publicity because of their horrendously delayed preparations. A stadium has no roof. Workers are on strike. Protesters have been teargassed. Brazilians are pissed off that their government has poured millions into hosting the Cup while many citizens lack basic infrastructure. Everything, so it seems, sucks. But do you know what doesn't suck? The street food of Rio de Janeiro!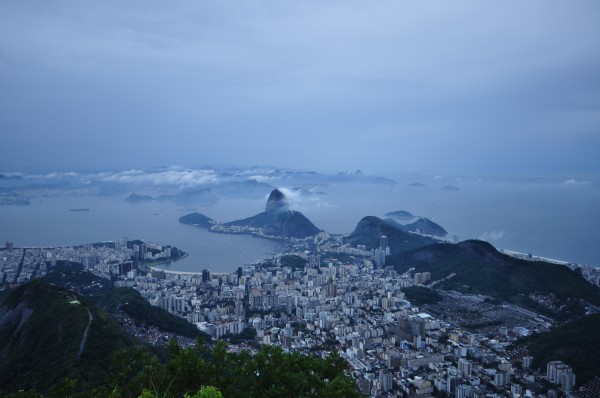 Too soon?
No, I think not. Now is the perfect time to evaluate how you're going to spend those Brazilian Reals while wandering drunk through the streets. You'll either be trashing shit because your team won or your team lost…or because you showed up to your seat and it hasn't been built yet. Here are the highlights:
Churros
There is no finer street food than the churro. In Brazil they are filled with dulce de leche or chocolate and cost about $1. If you're low on cash, you can probably get by on only churros. Why don't we have these in NYC?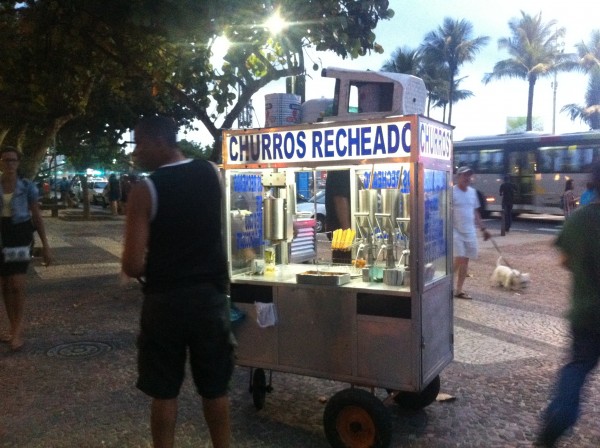 Fruit
Do you remember the acai trend? Are you still dowing acai pills to take advantage of this superfood? I'm not entirely clear what a superfood is, but you should know that Brazil is RIFE with acai fruit (learn to say it: a-sigh-ee). Markets on the streets of Rio have bananas, papaya, passion fruit, jackfruit, pineapple and many other fruits that will be very difficult to identify. Vendors also make delicious juices that you can enjoy right on the beach.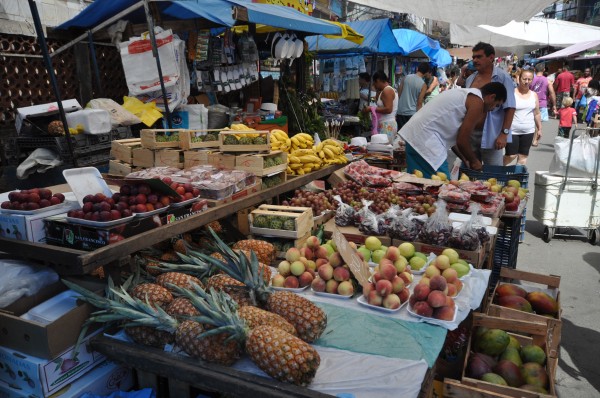 Sugar Cane Juice
Sugar cane juice is available lots of places throughout the tropical world. Get your fix in a favela and contemplate how surprising it is that Portuguese is, in fact, quite different from that Spanish you learned back in high school. Bummer.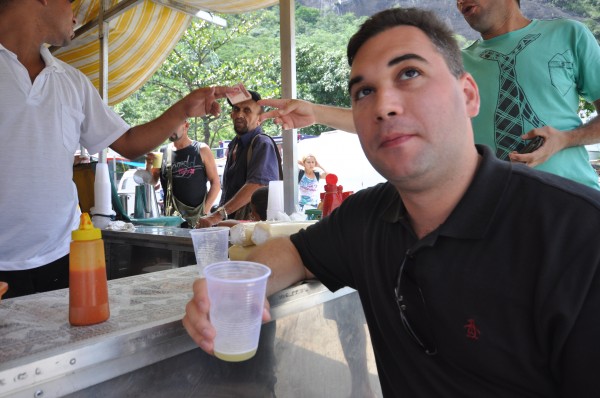 Fried Things that are Like Meat Pockets or Long Falafels
Some street food in Brazil is hard to identify. You'll find lots of nondescript fried things in makeshift kitchens throughout the streets of Rio. Everything we tried was delicious. At this particular stand they were serving up empanadas and long, crunchy sticks that tasted almost like a falafel.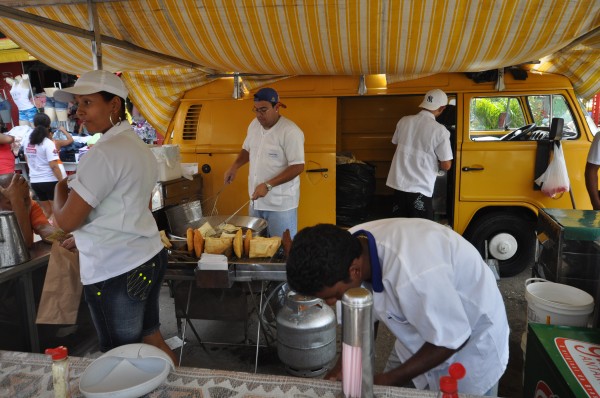 Cotton Candy
Ever bought a fluffy, colorful candy treat from a guy the size of a car? Now is your chance!
Corn
Street food isn't the best source of nutrition, so pick up an ear of corn and call it a day. It's delicious and just the starch you need to absorb all of that liquor.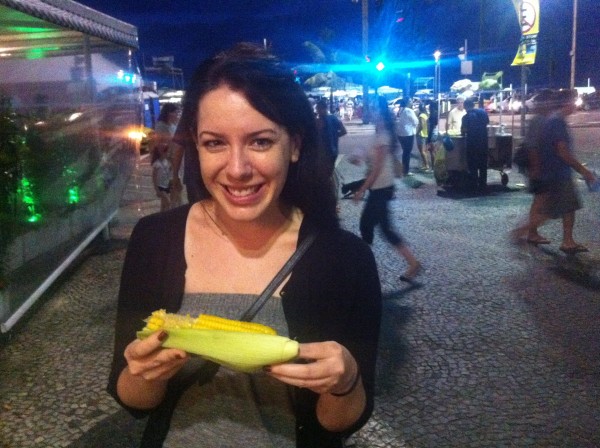 Caipirinhas
Brazilians are an entrepreneurial and friendly people. When you're in the middle of a beach party, you may find that someone will spontaneously have a bottle of pre-mixed caipirinhas, sliced limes, plastic cups and a tray on which to carry it all. Don't ask questions.