There was a building in Queens* that you could see from the 7 train that had beautiful graffiti. The colors were vibrant, the portrait of Hendrix was spot on and to be honest, it was one of the highlights of the borough. And then there's the graffiti in Santiago, Chile.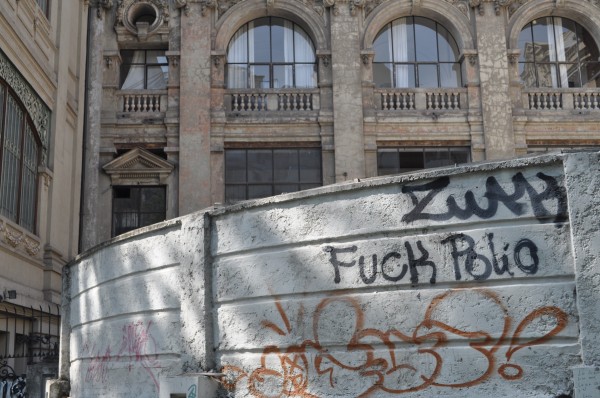 I think we can all agree on the message here, but I'm not sure that the statement belongs on the facade of the Museo Nacional de Bellas Artes.
Such is the contrast of Santiago. The architecture is beautiful and the Andes Mountains tower above the city. Unfortunately, at every turn someone has scrawled something meaningless.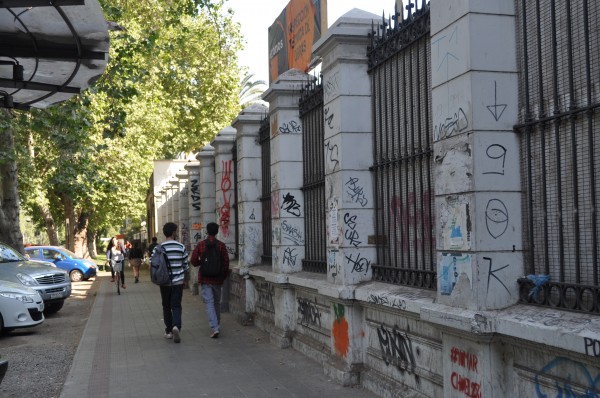 It's ugly for sure, but the most disappointing thing about the graffiti is that it's everywhere and completely pointless. It's not art like in Toronto, but rather an eyesore on the city of Santiago.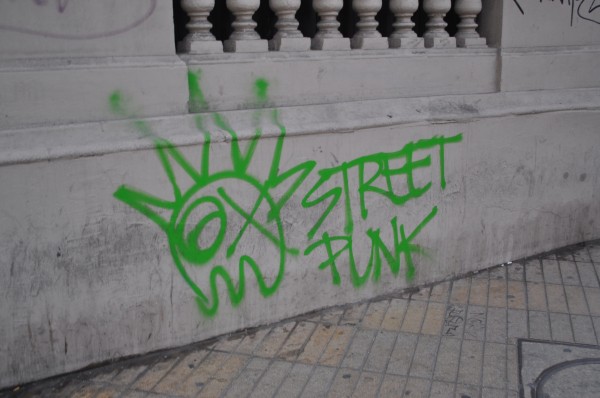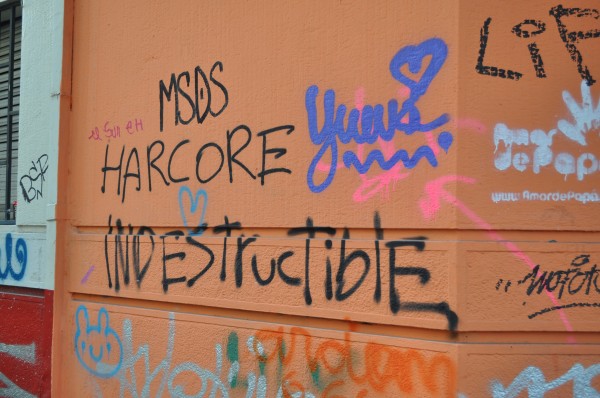 When I remarked about the poor graffiti to other travelers who had been to Santiago, they were surprised. They had seen beautiful street art and had seen nothing like these photos. Santiago must have a dramatic split between works of art and something like this…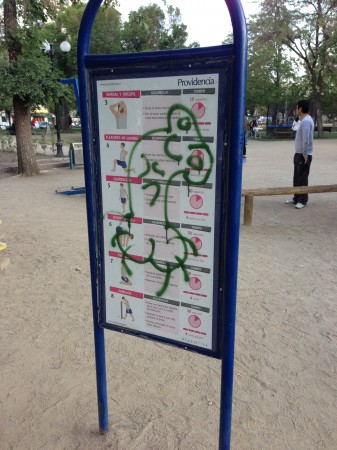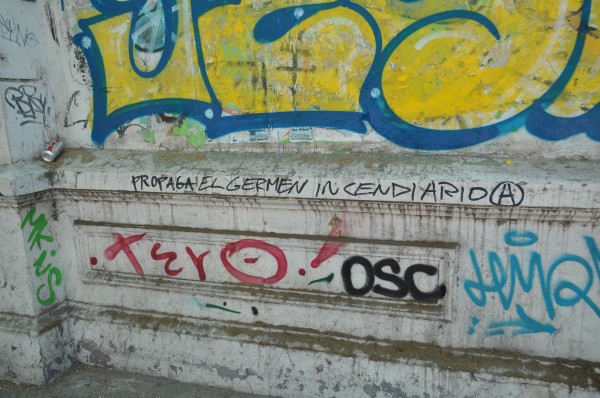 It was a shame that so many of the beautiful monuments, museums and public spaces were treated as a doodle pad for the city's least skilled artists.
Santiago was a badass city and we walked all around, but I can't say that we observed any street art beyond the scribbles that I photographed. I would also be remiss if I didn't mention that the other thing that stood out in Santiago was the high number of couples laying on grass making out. This is not as easy to photograph, but trust me, it was happening everywhere. Young, old, whatever, it was go time. Santiago: The City of Scribbles and PDA. I think it's time for an updated slogan, don't you?
*The 5 Pointz graffiti building in Queens was painted over earlier this week and is scheduled to be torn down and replaced with condos. There will be space set aside for curated graffiti, but the original building still must be demolished.