I love side-trips.  Sometimes a good side-trip can be even better than the main trip.  Since we're all about maximizing our time traveling we try to pack a lot in.  This means that when I discovered Colonia del Sacramento (just "Colonia" to locals) while planning a trip to Buenos Aires, I knew we had to go and check it out.  Oh it's in Uruguay?  Yes, count us in.  Wait, Buenos Aires is close enough to Uruguay for a day trip?

Apparently it is!  The distance from Buenos Aires in Argentina across the Rio de La Plata to Colonia is a mere one hour by ferry.  I guess my geography of the region was a bit off because I had no idea that was the case. Colonia is an old Portuguese colony town and one of the oldest towns in all of Uruguay. Wait, Uruguay was colonized by the Portuguese?  In short, Uruguay was part of Portugal in 1680, then Spain the following year, then Portugal the year after that, then Spain in 1705, then Portugal again in 1714, then back to Spain in 1762, then Portugal the following year, then Spain in 1777 then Portugal in 1811 before becoming part of Brazil in 1822 and finally an independent state in 1828.  Who knew?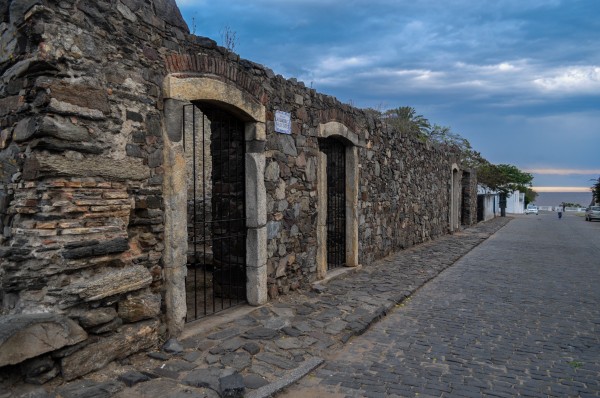 Getting There
Colonia is delightfully well connected to Buenos Aires. It's so well connected in fact that most people go just for the day, taking a ferry in the morning and returning later the same day. There are several ferry companies that operate the service and they all leave from the brand new and surprisingly modern ferry terminal at Puerto Madero in Buenos Aires. The key players are Buquebus, Colonia Express and Seacat.  Their websites tend to be in Spanish even once you select "English", but if you can get by on high school Spanish, you should be able to figure it out.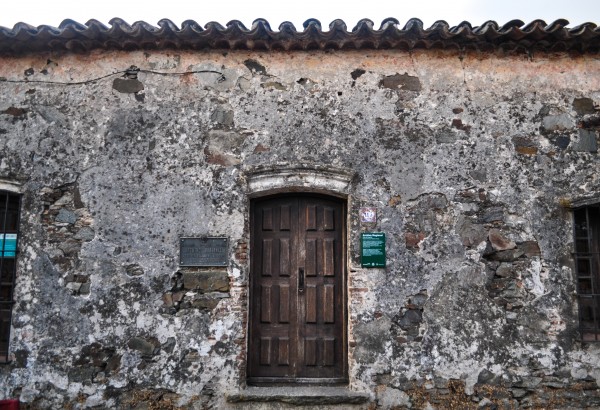 Don't Get Ripped Off!
When selecting which ferry to book, your decision should be based entirely on price. In fact, who you book with makes little difference in who you actually travel with as the three companies seem to combine passengers and move people around at their whim.  I booked both ways with Seacat and was on a Buquebus ferry going out and Colonia Express coming back. Why did I book with Seacat? When I priced out the trip with Buquebus it was going to cost the three of us (two adults, one baby) roughly $1,100! I was shocked at the price and started to reconsider the trip altogether.  Then I was able to book the exact same trip, on the same exact boat, through Seacat for a mere $233.  So be sure you check with all three. Although it makes no sense, doing so can save you a TON of money.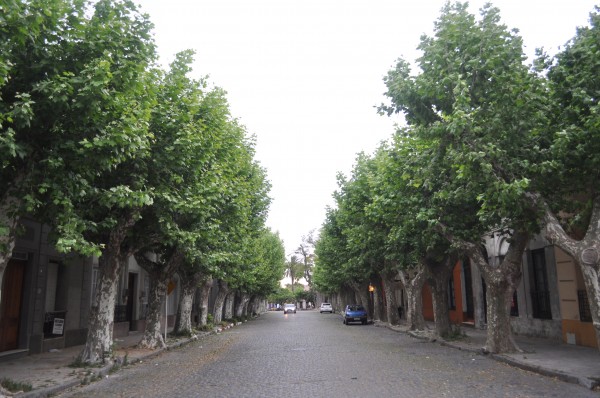 Immigration and Arrival
Although you will be crossing an international border, the authorities on either side have made things pretty easy. Departing Argentina you'll go through immigration for Uruguay before boarding and the same goes the other way around. This let's you get off the boat and hit the ground running no matter which way you're going.  Another curiosity is the on-board duty free shop which will open 15 minutes after departure and close 15 minutes before arrival.  In that time it seems everyone on the boat will line up to buy some cheap booze and cigarettes.
Things to See and Do
Colonia isn't a destination filled with things to "do" per se. You won't be running around trying to pack it all in while you're there, that's for sure. For this reason it's easy to dismiss the destination as boring, but that couldn't be further from the truth. From the ferry terminal, walk the few blocks into the historic quarter and start exploring. The colorful buildings, cobblestone streets, views of the river, ancient ramparts and antique cars are the real sites to be seen. Be sure to climb to the top of the lighthouse for the best view of town and stroll down Gral Flores (the main drag) where you can pop in for some ice-cream at Heladeria Arcoiris or check out a sidewalk cafe. Come sunset you'll want to walk to the western most part of town where you can grab a drink at one of the outdoor restaurants as the sky turns from blue to red to black.
| | |
| --- | --- |
| | |
Things to Eat and Drink
You may think seafood is the way to go in a town so linked with the river, but you'd be wrong. This is still Uruguay after all, and beef is king.  Be it burgers, the special cut of fillet known as a lomo or beef stroganoff, prepare to eat a lot of delicious meats.  For breakfast, try one of the small coffee shops like Deli de las Rosas.  For lunch hit up Mercosur on Gral Flores and come dinner time check out Pulperia de los Faroles in Plaza Mayor.  Avoid the restaurants on the water near the end of Gral Flores for anything more than a drink.  They aren't worth the money.
| | |
| --- | --- |
| | |
Staying Over
Most visitors coming across from Buenos Aires only spend the day and head back to BA in the evening. We decided to stay over instead, which gave us a little more flexibility since we had our baby with us. Our home for the night was an 18th century Portuguese farmhouse perched on the edge of the Rio de la Plata where soft breezes off the river carried in the delightful scent of fresh flowers growing in the back garden. Staying over allowed us to enjoy a proper dinner in Plaza Mayor. We sat outside, adjacent to the ancient walls of the historic quarter as the sun set beside us. Staying overnight also allowed us to enjoy the following morning with the town almost entirely to ourselves before the first boats of the day arrived.
Costs and Currencies
Colonia is not an inexpensive destination.  Food and drink were on par with Buenos Aires, if not slightly higher. Our night staying over was the most expensive night of accommodation of the trip at $200, but the accommodations were so unique it was definitely worth it. Nearly everywhere accepts Argentine pesos, Uruguayan pesos and US dollars, so you can pick whichever is more convenient for you. Credit cards are also widely accepted.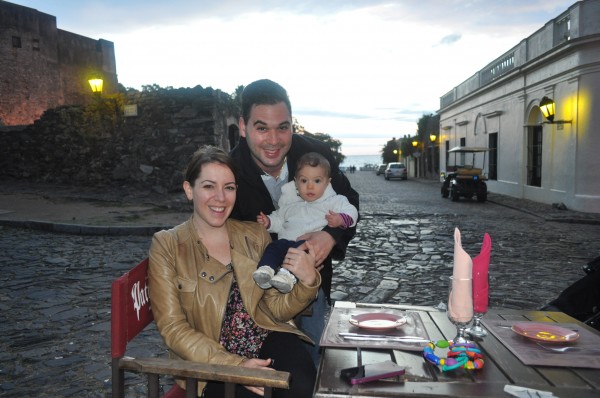 Bottom Line
Even if your trip to Buenos Aires is short, a trip to Colonia is a good use of your time.  If you can manage to stay over, you'll get to enjoy a beautiful colonial town at a leisurely pace in contrast to the relative urban sprawl of Buenos Aires.
Have you been to Colonia? What did you think of it?