I've flown in everything from a four passenger Cessna to a 450 passenger Boeing 777 but I had never experienced the wind-in-my-hair ecstasy of an open-cockpit before climbing aboard a 1930's de Havilland Tiger Moth at Johannesburg's Rand Airport.
While having a drink at the Harvard Cafe, I watched the planes come and go waiting for my Tiger Moth to arrive. When it finally did, in all its bright yellow glory, I started to have some second thoughts. Compared to the other planes on the tarmac, this thing looked like a relic! Was I really going to climb abroad and go for a flight without even the safety of a cockpit? Was I really going to trust an 80 year old piece of equipment with my life? Of course the answer to both questions was a resounding "yes!"
I met my pilot and we did a walk-around of the aircraft together. He told me a bit about its history and how they maintain it – no easy task. I learned that of nearly 8,800 Tiger Moth's that were originally produced, roughly 250 still exist around the world today. I was ready to get up in the air and experience a piece of aviation history.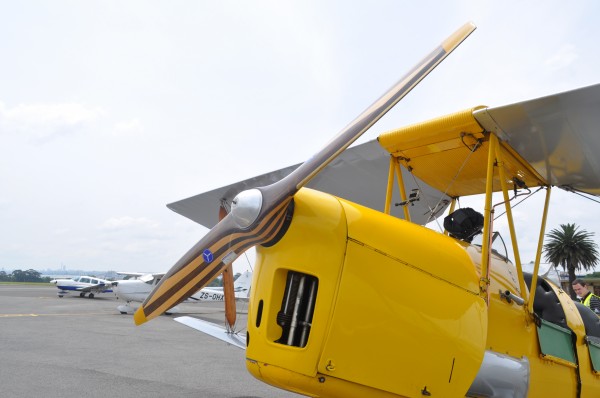 As we climbed into the sky and headed away from the city nothing could have prepared me for just how scary flying in the Tiger Moth would be. For awhile things were calm and I tried to get used to the whole no cockpit thing. I had no idea of what we'd be doing on our 30 minute flight so I was pretty surprised when we left the populated areas behind and suddenly were diving straight towards the ground.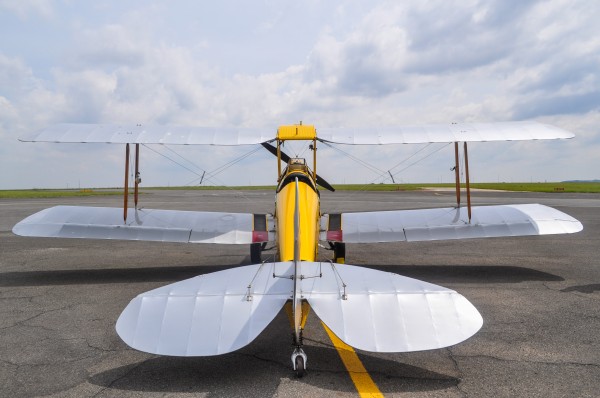 Since I was in the front seat I couldn't see my pilot behind me. I had a radio so we could communicate but I was really resisting the urge to radio him and make sure he was still alive. Meanwhile the I could see the ground fast approaching as we dove out of the sky only to pull up at the last possible moment and level off low flying along a river.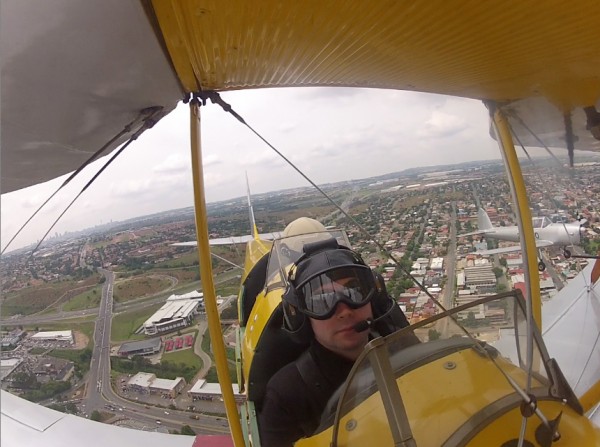 I'll be honest, I thought I was going to die. It was both terrifying and amazingly cool at the same time. I felt like I should be manning a machine gun trying to take down nearby planes. That's when I realized just what an insane way to fly this was. I thought of people actually using planes like this to get around. I thought of World War II soldiers actually fighting each-other in these ancient devices and how terrifying that must have been. Every dip, every pocket of air you feel ten times greater than you imagine you will. The Tiger Moth is not a smooth ride and it takes some serious getting used to.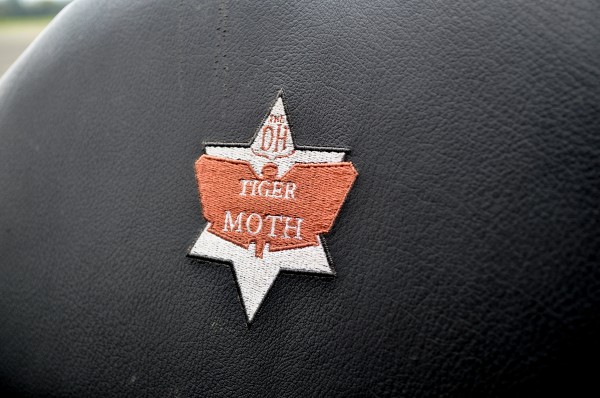 As we leveled off above the river my pilot started getting fancy. We flew lower and lower over animals and people that would gaze up at us as we flew overhead. Often times we were so low that if we could have stopped in mid-air I could have easily hopped out without getting injured. A few times we took some turns that had us straight up flying sideways. I tried not to close my eyes as the breath was sucked out of me and my world became sideways.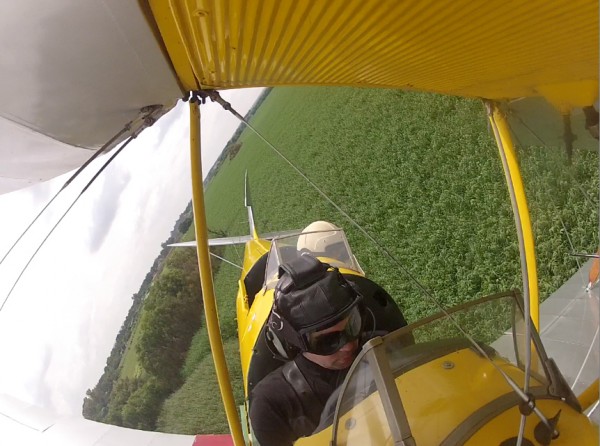 We encountered a de Havilland Canada DHC-1 Chipmunk being piloted by a friend of my pilots and apparently among themselves they decided to fly in formation. I was busy focusing on breathing and must have missed them communicating over the radio. Soon the Chipmunk was off our right side flying in perfect formation with us. It was so close that I could have probably jumped from one wing to the other without much effort. That is if we weren't flying at over 80 miles per hour of course.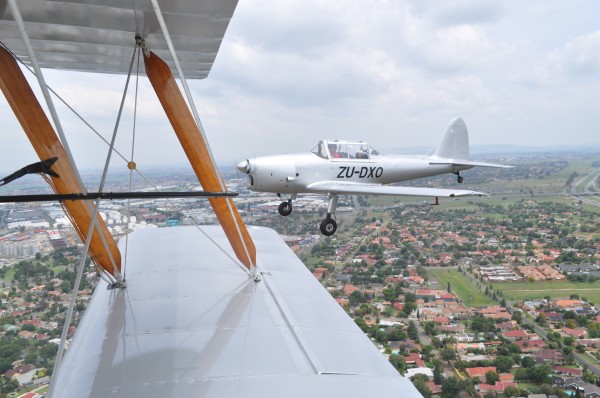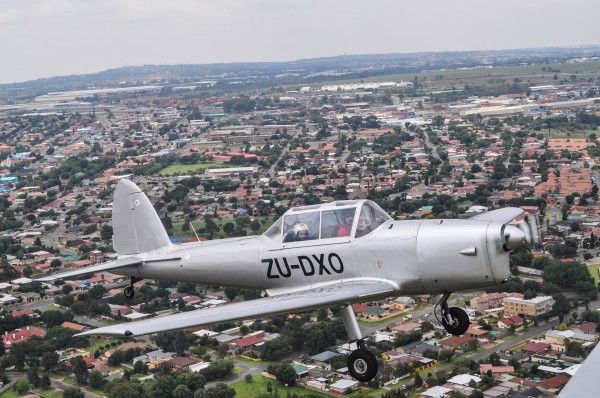 The rest of the flight we stayed in formation with the Chipmunk with it occasionally breaking formation to change which side of us it was following. At the end of the flight we even landed perfectly in formation with the Chipmunk right beside us all the way in. It was definitely an experience that brought me much closer to really understanding what flying is all about.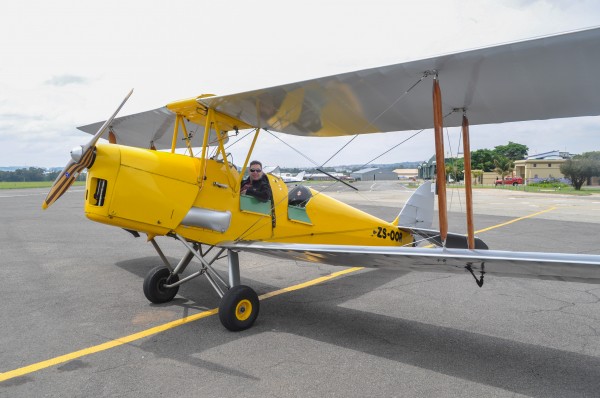 You can book your own flight in a 1930's open-cockpit Tiger Moth aircraft with Classique Aviation based at Johannesburg's Rand Airport. A 30 minute flight will cost you R2380 – roughly $225.