We awoke this morning at the Hilton Hotel at Stansted Airport outside of London.  We did manage to catch the 9am Stansted Express and were at London Liverpool Street station by 9:50.  We hopped on the tube to Embankment, walked to Charing Cross to store our luggage for a hefty £8 for each bag, and then were staring at the Thames by 11am. Of course We took some jumping pictures in front of Big Ben, saw the new WWII memorial, saw Westminster Abby, then crossed the bridge with a great view of the London Eye. We tried to get a water sample but it just wasn't happening.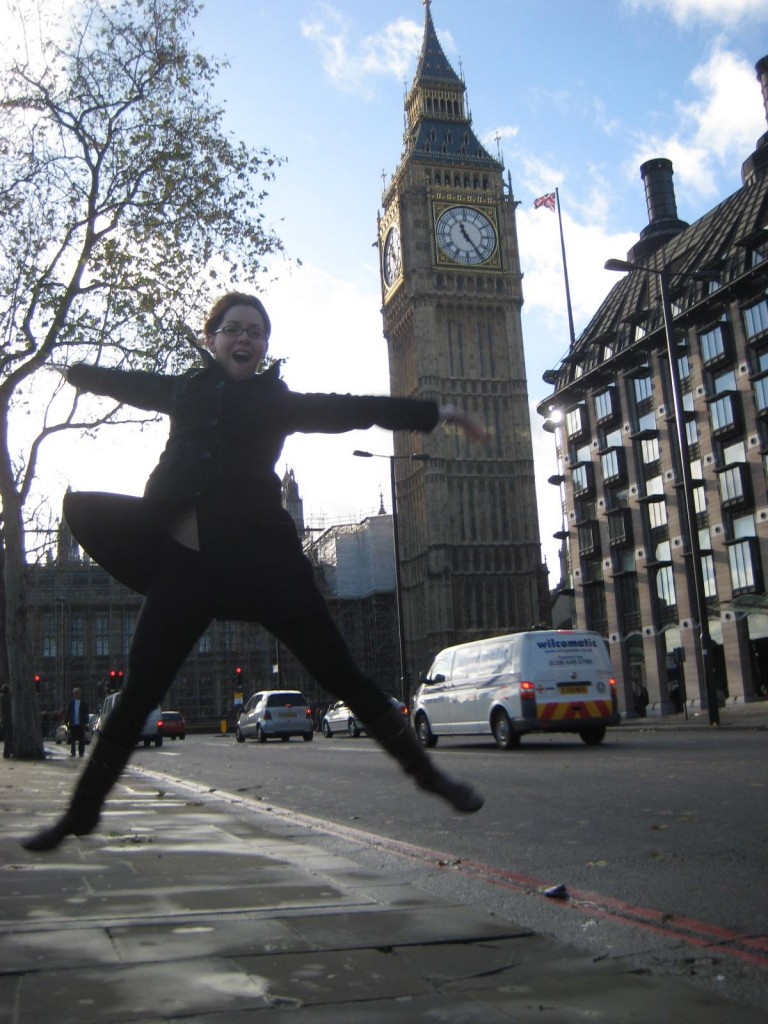 From the South Bank, I led us to my old work – London South Bank University. The whole area seemed a lot smaller than I remembered it, as things often do, but it was great to see. I remember taking the tube there every day for 3 months!! We found a pub close by called the White Hart and grabbed a couple of pints of cider before ordering lunch. We ended up with a hamburger, which was delicious, and also some fish and chips. I thoroughly disgusted Dave by putting vinegar on my chips but it is so good and you never get to do that in the US. We topped all of that off with a warm brownie.  I absolutely love London and pub culture.
Running a bit late, we walked quickly back to get our bags, then to the tube station (btw they have straightening irons in the bathrooms at Charing Cross for £1 to use!), took the Circle Line to South Kensington then transferred to the Picadilly Line, and then I fell asleep. Thankfully Dave was awake and we didn't miss our stop!! At Heathrow, things were all in order as I expected and we were checked in to Air France and went through security in no time. I used up some remaining pounds buying candy ("sweets") for my office and waters for the plane, and then schlepped all the way to the gate. Why in the world are we always the furthest away gate?? After literally a 15 minute walk, we were there. It was still very early but they insisted on boarding everyone asap. We held out as long as we could and ended up resisting until 30 minutes before 5:05 takeoff. That was more than enough time.
The flight was fine. Dave and I chatted, watched tv and Inglorious Bastards, which was a great movie, and kept each other occupied as best we could. JFK was bleck, but by chance we caught the 9:13 LIRR even though we had made it to Jamaica at exactly that time. Back home we ate random stuff until I could no longer keep my eyes open. What a great action packed trip! We vowed to do more of these quick trips as its very nice for the 2 of us to have some time to ourselves on occasion. I can't believe we just did Sicily and London in a long weekend!