The following article is a contribution by StyleHiClub reader, Joanie Lindstrom. Joanie was inspired by our own adventures around the Western Balkans enough to take her own Sarajevo roadtrip. Below are her adventures in her own words. You can read her full trip-report here.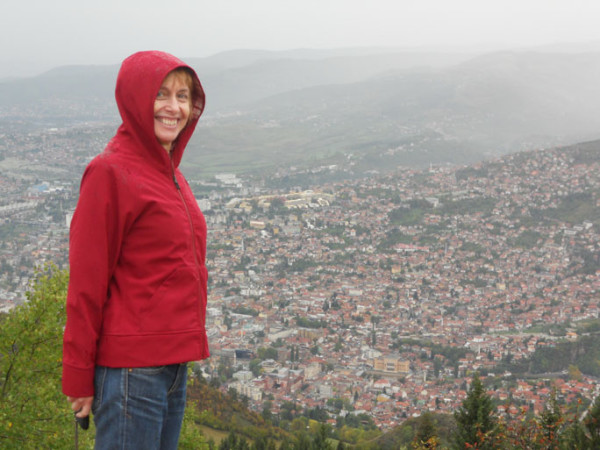 My friend Andrew and I did a quick zip thru much of the former Yugoslavia, 7 cities in 2 weeks. We had a rather tedious/grueling drive into town from Belgrade (and going from Sarajevo to Montenegro was even worse). Lots of animals meandering along, crappy roads, funky GPS, etc. Thankfully a few high points on the radio like "She Bop" and even Bruno Mars helped with the drive (I do a punk rock show every Thursday morning so those aren't my usual go to's). As you can imagine, we spent a lot of time driving on this trip, not surprisingly.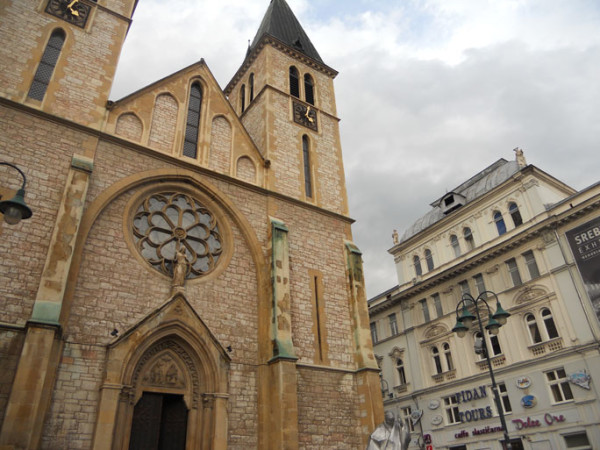 A friend had recommended the Hotel Michel so I went with that  it was about $100/night thru booking dot yeah! Cute place, a couple blocks removed from the main drag. We arrived around 3:30 and they told us to park the car on the street. While walking to town, we passed an argument a few doors down between a big strapping guy and someone we assumed was his mother who was in the window of her house. I don't know what pissed him off but he comes back from his car with a bat and smashed her window. Welcome to Sarajevo. There's our rental parked 3 doors down, we hoped for the best as we walked straight ahead (well I had to kind of peek). The reception and housekeeping women at our hotel were super friendly and felt bad that that was our first experience in town so they brought us a nice pot of tea with honey when we returned. The hotel was pretty comfortable with large rooms, lots of antiques and a gorgeous dining area where they provided a large buffet breakfast.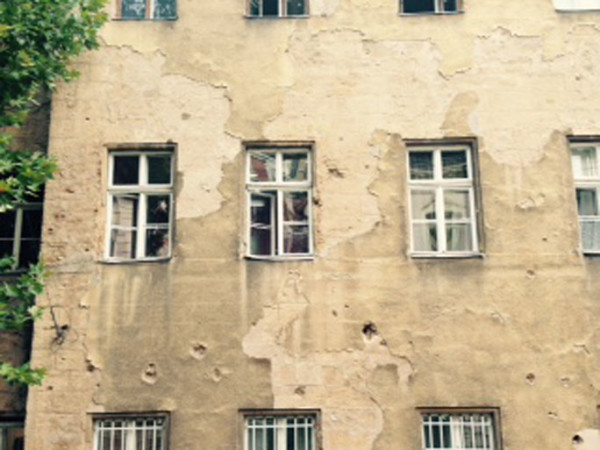 We first visited the Markale market, famous for being bombed during the Bosnian War. We then saw the Latin Bridge which I didn't know was where WWI started until I read the Style Hi article. Piddled around the old town and then while trying to decide our next move, I accidentally banged a man's arm and immediately apologized but he gave it to me (probably saying "F'n tourists go home"). These two big Bosnian dudes thankfully were the exception to the friendly folks we met on the trip. That evening we had an excellent dinner at Dveri, great traditional cooking in a funky atmosphere. After walking around some more, we ended up at the bar Marquee, which wasn't as rock as metaltravelguide.com led me to think it would be, maybe on other nights.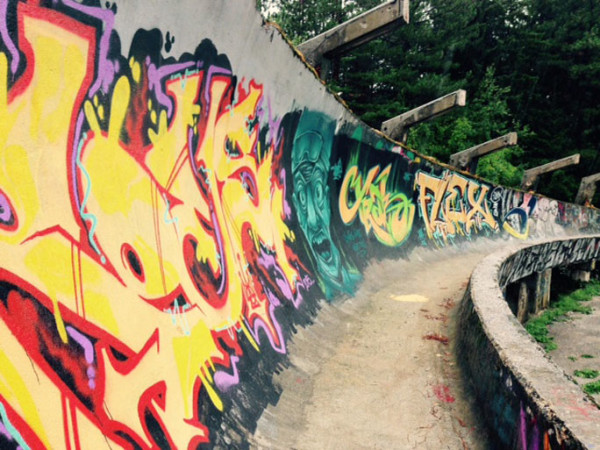 Even though I was aware of the strife going on in the early-mid 90's, I was woefully clueless about it. Still am actually, it's a confusing story and I think the participants were equally confused about it. I feel a bit more educated after taking a Sarajevo Funky Tour with our excellent guide Dado (and a van filled with nice people from all over). This brought you down "sniper alley", a route constantly bombarded by snipers in the hills, to the "Tunnel of Life" (or Tunnel of Hope or Sarajevo War Tunnel), a tunnel that was dug from the airport to transport food being flown in to avoid yet more snipers. They showed a video of the constant shelling and sniper shots and you wonder how people lived through that. We walked down a bit of the tunnel, where people regularly carried 50 lbs of supplies on their back. Also drove to the site of the '84 Olympic bobsled, a mostly graffiti filled hangout for kids drinking. We saw some Sarajevo roses (mortar shell scars in the sidewalk) around town and many buildings had hunks taken out from the war. Later we stopped at "Kultura Sjećanja: 1991", a very heavy exhibit about the Muslims killed in Srebrenica. It was an insane war (and they still don't like each other much). I read a book on the plane called "Goodbye Sarajevo" that also gave some background.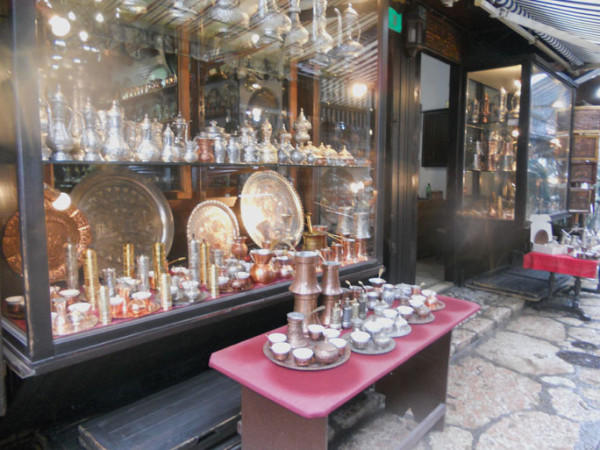 Other random notes during our 36 hours in town: We noticed the prayers happening here and there during the day. Almost bought new boots on Ferhadjia St., a shopping street filled with newer stores but mostly did souvenir shopping in the Bascarsija Old Town section. I somehow forgot to check out the one record store I had on my list (Kibela Vinyl) and the club we tried to go to was closed that evening (Kino Bosna). We did have fun, excellent cocktails at the super funky Zlatna Ribica, this place is worth a stop with its old style furnishings and interesting drinks. We had more modern drinks at Nivea with a snack of homemade potato chips which seems to be a thing in Sarajevo (also got them on the street). While the
other cities on the trip were filled with stray cats, Sarajevo had tons of dogs. This roving pack late at night was a scene but they were well behaved.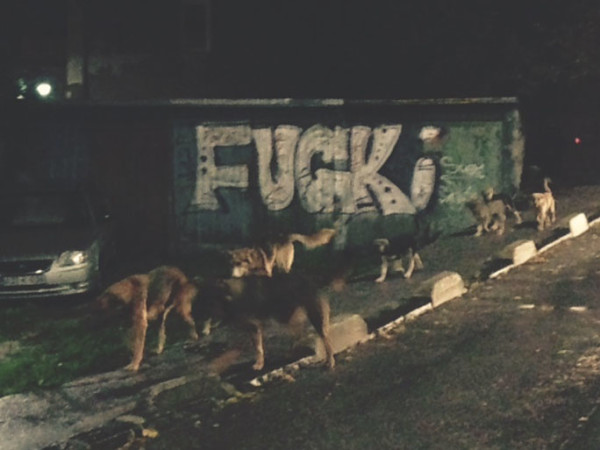 We could have easily spent another 24-36 hours in that city and I'd go back to any of the seven places we visited. It's always good to visit these off the radar spots before they're on everyone's radar.