The following is a guest post from contributor Max Richardson and does not reflect the views or experiences of either Chandra or Dave
I woke up on the decent to London's Heathrow Airport. I had six days to spend in England, and too much to do.
London is somewhat of a home away from home for me these days. I've loved the city and England as a whole since my first stop over on my very first trip to Europe years ago and whenever I cross the Atlantic I try to spend at least a day or two in the city.
This was an exciting trip for me. Not only was I heading to London again but I was heading north to England's Lake District, a destination that had long been near the top of my places to visit.
I had booked a small London guesthouse in the Southwark neighborhood. If I was staying more than one night I would stay on the North side of the River Thames but for short visits I prefer Southwark. It provides easy access to walks along the south bank, the Tate Modern and one of my favorite places in London, the Borough Market. Borough is one of the largest markets in London, one of the oldest from the 8th or 9th century and, in my opinion, the best. It's a great place to wander around, try some amazing cheese, and buy some great produce or charcuterie – anything the heart or stomach desires.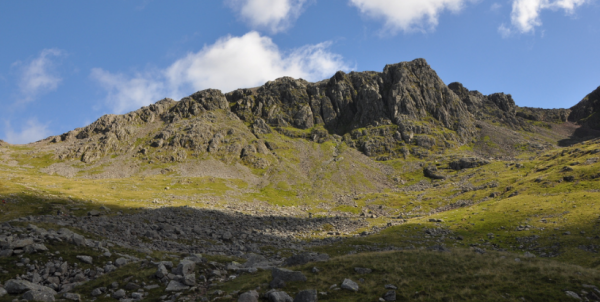 It's a gorgeous three hour train ride through the English countryside and Manchester to Windermere – my base in the heart of England's Lake District. I had my heart set on hiking Scafell Peak, the tallest in England and hopefully a few others during my short stay. I found a cheap renovated Victorian hostel on Roomarama named Grasmere Butharlyp Howe, a truly unique place, with large grounds to explore on its own. I met a fun Swiss couple that evening and their young daughter Charlotte and we made plans to hike Scafell the next day together.
Scafell was as beautiful as I had pictured and not too strenuous for England's highest peak. It provided me and my new friends awe-inspiring views from the summit to the south and west, a great way to get a sense of the area. The Lake District is a very unique place. It's considered National Park however much of the land is still in private hands, as the towns pre-date any notion of national parks by hundreds of years. Small farming towns, flocks of sheep roaming the hills, green everywhere and of course the namesake lakes. Over the next three days I was lucky enough to hike four more of England's highest peaks, do a little cliff jumping at the insanely cool Blackmoss Pot and eat some tremendously good food, which in an area that seems this remote was a treat at the end of each long day. I slept much of the train ride back to London and most of the flight home. Thank god I planned an extra day to relax when I returned before I was back to work.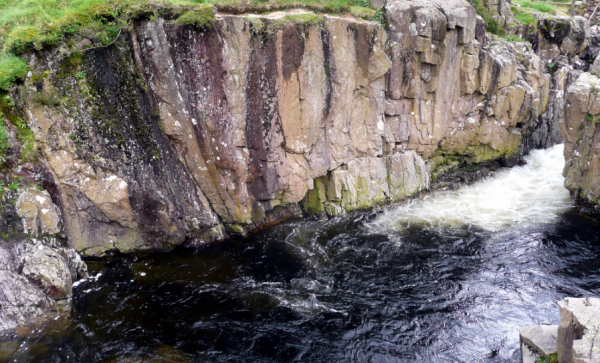 No matter how many times I visit England and at whatever frantic pace I try to experience its many deep layers, I always find something new. I could spend months in London, or the Lake District, visiting the small coastal towns or walking Hadrian's Wall. Time has provided the English with what seems to be a much deeper culture than here in the States. Very little is on the surface. My American sensibilities tremendously enjoy peeling back the layers one at a time while attempting to feel in tune with the British spirit. 
About Max Richardson
Max grew up on the beautiful island of Bali, Indonesia, before attending an international boarding school in the Philippines where he was lucky to have been given the chance to travel all over South East Asia for various sports tournaments – through which he became seriously infected with the famous travel bug. He loves the beach (he has always lived next to one), the mountains, and experiencing new cultures. He is also a massive food lover, which is one of the reasons why he loves traveling so much. He is currently working and living in sunny San Diego while constantly scheming for his next adventure. You can reach Max at this address.