How can something as harsh as quad biking in Namibia (or, ATV-ing) actually let you appreciate the captivating landscape of Namibia? I really didn't expect that tearing through the dune trails at whatever-kilometers-per-hour ("super scary fast") would do it for me, but it totally did.  It was the perfect mix of adventure and also was isolating enough to let me feel alone on the dunes.  Fortunately I took pics and video to share: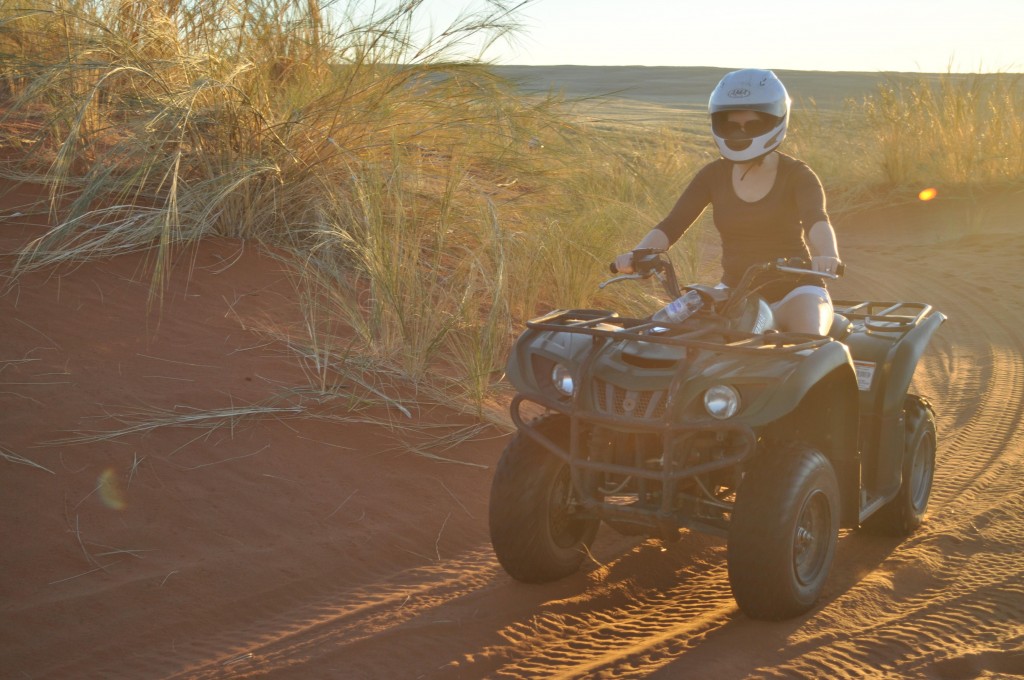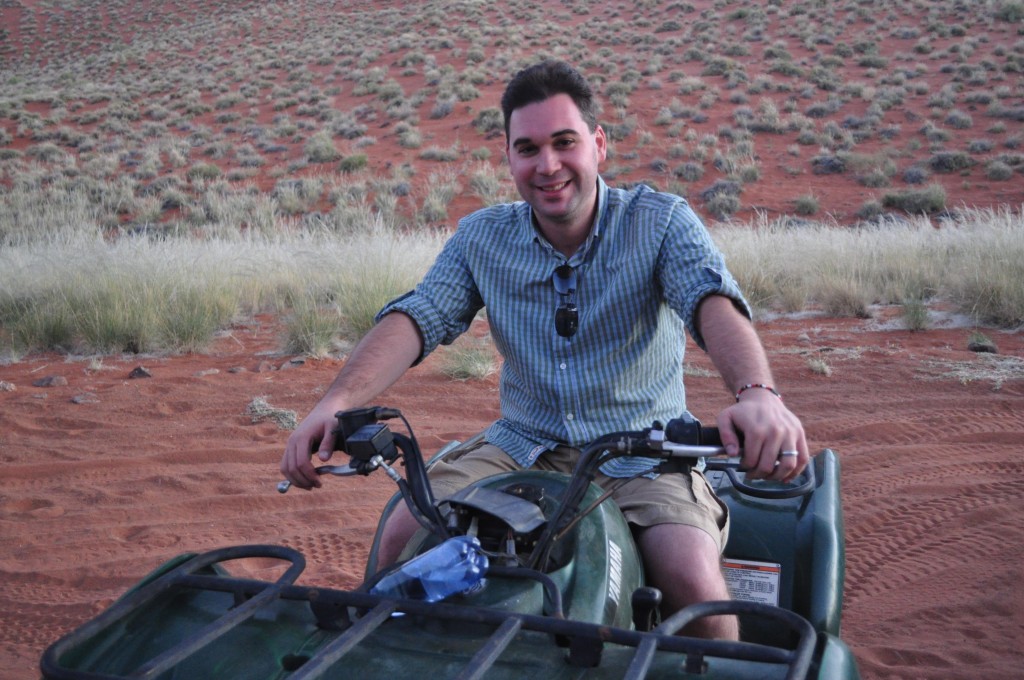 Even more fortunate, I also took a video of the camera facing me. Because I look like a badass.  Also, because I don't own a car and therefore rely on the kindness of family and friends to lend me their cars, they can now feel extra comforted that Yes, I DO have recent driving experience now…but it was through a sand dune and you control the break with your hand. And theres no other cars. Or rules. And in Namibia they drive on the other side. If there even was another side. So I'm pretty sure it's just like driving through Manhattan.
Let's have a look, thankfully cut down to a minute video from the full 2 hour excursion:
(…can I still borrow you guys' cars?? I'll wear the helmet if you insist.)
Namibia, and Southern Africa in general, is the most beautifully dramatic and unique landscape I've ever been fortunate enough to see in person.  Quad biking is actually included at your stay at the Sossusvlei Desert Lodge so there is no reason not to take advantage.  The Namibian land near Desert Lodge itself is made up of tall golden grass that frequently morphs into spiral mountainous rock formations or red sand dunes.  There are also these weird crop-circle like "potholes" that dot the landscape.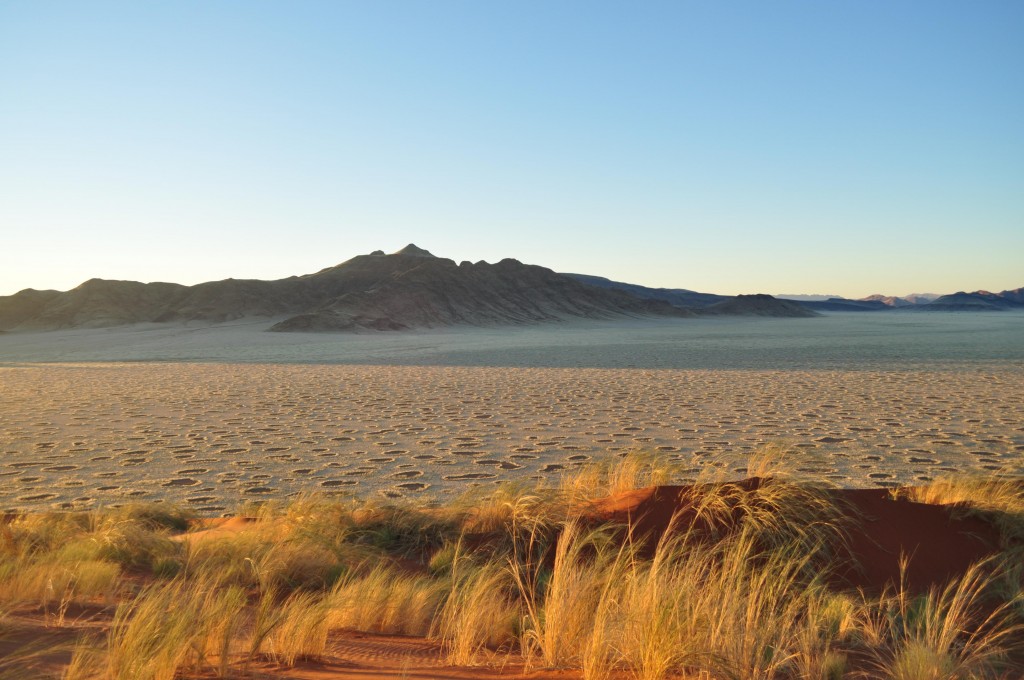 Riding through the dunes and the fields at dusk was truly nothing short of magical. I can't believe how blown away I am by even the small slice of Africa I've been able to visit.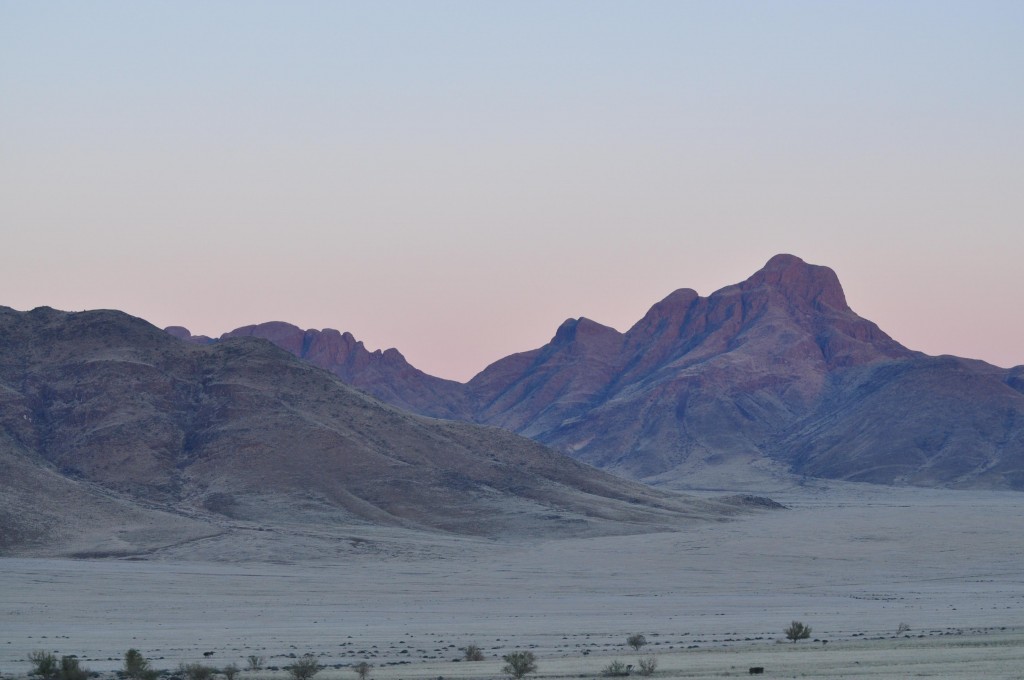 Next stop: South Africa!