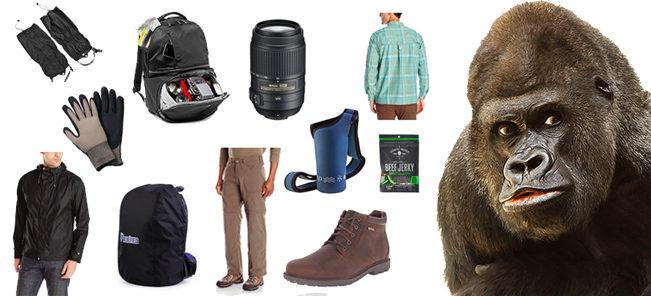 Gorilla trekking in Uganda or Rwanda is without a doubt the single best wildlife experience in the world. Seeing the critically endangered mountain gorillas up close with your own eyes is like living in a nature show but finding them isn't always easy. It can take hours of trekking through dense vegetation on difficult terrain and the right gear can make all the difference. Below are my 11 essential pieces of travel gear for anyone getting ready to cross-gorilla trekking off the bucket list.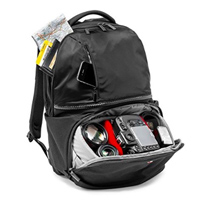 Manfrotto Active Camera Backpack II – $135.00
If you travel with a DSLR and don't want to lug a separate camera case, this bag is for you. It's bisected in the middle so that the bottom is a protected area for camera and lenses. The top is an open space for everything else. It even has a laptop slot in the back and lots of small pockets for all the little things that never have a home. When trekking, a porter will most likely be carrying your bag. This bag allows for easy access to your equipment especially when the bag is on someone else's back.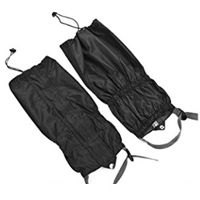 Astra Depot Zippered Waterproof Gaiters – $5.00
This tiny inexpensive piece of equipment is essential for any gorilla of chimpanzee trek. The terrain of the gorillas can get extremely muddy. These zippered waterproof protectors keep your socks dry, your boots clean and make sure you don't get any insects anywhere they shouldn't be.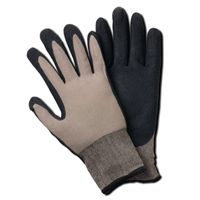 Magid Bella Comfort Flex Coated Gloves – $8.00
They say gloves are optional but don't make that mistake. Once you get into the dense vegetation you'll be relying on passing branches and trees for support. These gloves will protect your hands without adding too much weight and make sure you don't touch anything you wish you hadn't.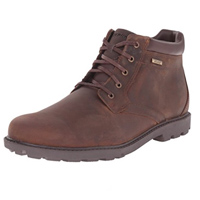 Rockport Storm Surge Water Proof Boots – $80.00
A comfortable, waterproof boot is probably the most essential of all. Rockport is known for making comfortable shoes and they over deliver when it comes to boots. These will keep your feet completely dry and comfortable no matter how long you have to trek. Just be sure to pair them with some Smart Wool socks.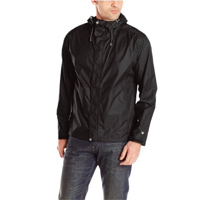 White Sierra Men's Trabagon Jacket – $40.00
Hopefully you don't need this but the weather in the forest can change in an instant and rain is a near everyday occurrence in some form. What's great about this jacket is it packs up into a tiny pouch so you have it if you need it but if you don't need it it's out of the way.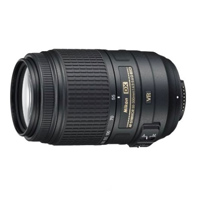 Nikon 55-300mm Vibration Reduction Lens – $396.00
You probably think you need a good zoom lens to photograph gorillas but in truth, you may end up so close to the animals that a zoom lens won't work effectively. This 55-300mm lens accommodates all scenarios. A zoom for when you need it and wider aspect for when you don't. The last thing you want to be doing is changing lenses with a family of wild mountain gorillas around you.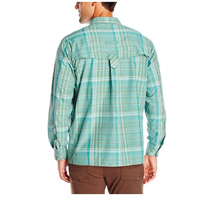 ExOfficio Men's Air Strip Long Sleeve Shirt – $56.97
It might be warm out but long sleeves are a must. Once you're in the forest you'll be passing insects and plants that can cause you real problems if they come in contact with your skin. This shirt offers button-up sleeve rolls so you can roll them up before reaching the tree line and a vented air strip in the back to keep you as cool as possible otherwise.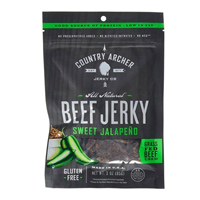 Country Archer Beef Jerky, Sweet Jalapeno – $5.82
After trekking for awhile, you'll need a protein boost. Country Archer is by far my favorite widely available beef jerky and the sweet jalapeño flavor is delicious, if you like some spice. I shared it with all the porters and everyone agreed.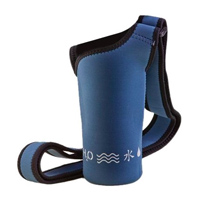 Neosling Adjustable Neoprene Bottle Holder – $10.99
Even if you end up hiring a porter to carry your bag you'll want to have water on you for easy access. This neoprene bottle holder makes it easy to hold water without stuffing a plastic water bottle in your pocket the whole time.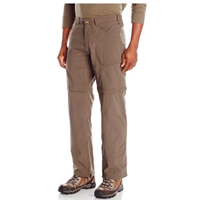 ExOfficio BugsAway Ziwa Convertible Pants – $68.13
Long pants are a must and these allow protections from plants and insects without being too heavy or warm. When not trekking they zip off into shorts and the coolest part is they have an integrated chemical that keeps away insects.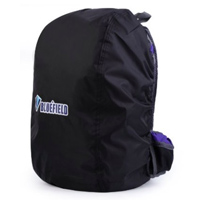 Outad Waterproof Backpack Rain Cover – $8.99
If it does start to rain, you'll need protection for your backpack. This simple nylon cover packs up small but can be whipped out and wrapped over your camera bag to protect your equipment from even the hardest downpour.
You'll notice one thing I don't have on this list is a walking stick. Although highly recommended, it's best to rent one from your porters. The hand-carved sticks they have are better than anything you'll bring from home and if you really want, you can buy them from them afterwards for about $10. Interested in arranging a gorilla trekking trip to Uganda or Rwanda? Let us hook you up with Great Lakes Safaris. 
Disclaimer: Although none of these products have paid me to write about them, some of the links I have provided go via my Amazon Affiliate program account.