Just because Americans are not allowed to visit Cuba (although there are loopholes) doesn't mean that tourists from other nations don't flock to the island.  Havana, Cuba is a tropical destination that also offers cultural attractions and a rich history.  Unlike much of the Caribbean, Cuba has been independent from any European rule since 1902…it is not just a cruise ship terminal for vacationing Americans.  While in Cuba you'll have the opportunity to explore the architecture of Havana, absorb the culture and arts of the people, and experience a world free of American influence (aside from those 1950's cars, of course).  Below find some top sites to visit while you're in Cuba.  Enjoy!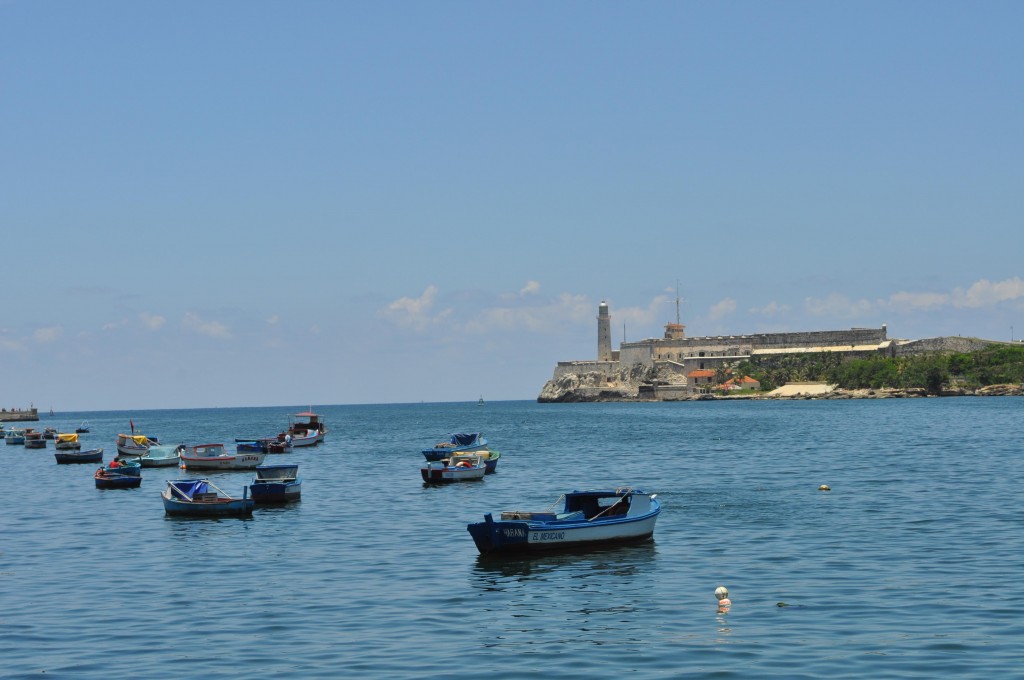 1.  The Malecón:  The Malecón (above) is the promenade that runs along the water in downtown Cuba.  Along the promenade you can see beautiful Havana Harbor and the all of the architecture that makes Cuba a unique Caribbean destination.  This area is usually filled with Cubans, just meandering around enjoying the views and the sunshine.  Even at night though, the area is bustling and hundreds of locals turn to the Malecón (and a bottle of Havana Club rum) for their local entertainment.  During your stroll, take care to notice that there are few boats in the harbor, especially fishing boats.  Cuba is an island nation with no fresh seafood.  If you were a Cuban fisherman just 90 miles from Key West, would you return to Havana with your catch?
2.  The Cuban National Ballet.  Ballet is an institution in Cuba.  One of the most famous Cubans is Alicia Alonso, a 90 year old ballerina and choreographer who founded the Cuban National Ballet and still serves as their CEO.  The program is considered one of the best in the world and the ballet troupe even tours internationally.  There are performances almost daily in the Great Theatre of Havana.  We were able to see Leyenda Del Agua Grande (Legend of Big Water), a performance about a Romeo and Juliet situation at Iguazu Falls (oddly enough we are heading to these Falls in December).
3.  The Upman Cigar Factory.  A trip to Cuba is not complete without visiting a cigar factory.  All factories are of course government owned and operated, so many are not open to tourists.  The Upman Cigar Factory is an exception to this and you can take a tour of the facilities and witness all steps of the cigar manufacturing process.  Photos aren't allowed (although see this entry for some images that I managed to take, as well as for an explanation of how the process works).  You can buy cigars all over Havana, both through legal and illegal channels, and I thoroughly recommend enjoying a Cohiba or Montecristo cigar before leaving the island!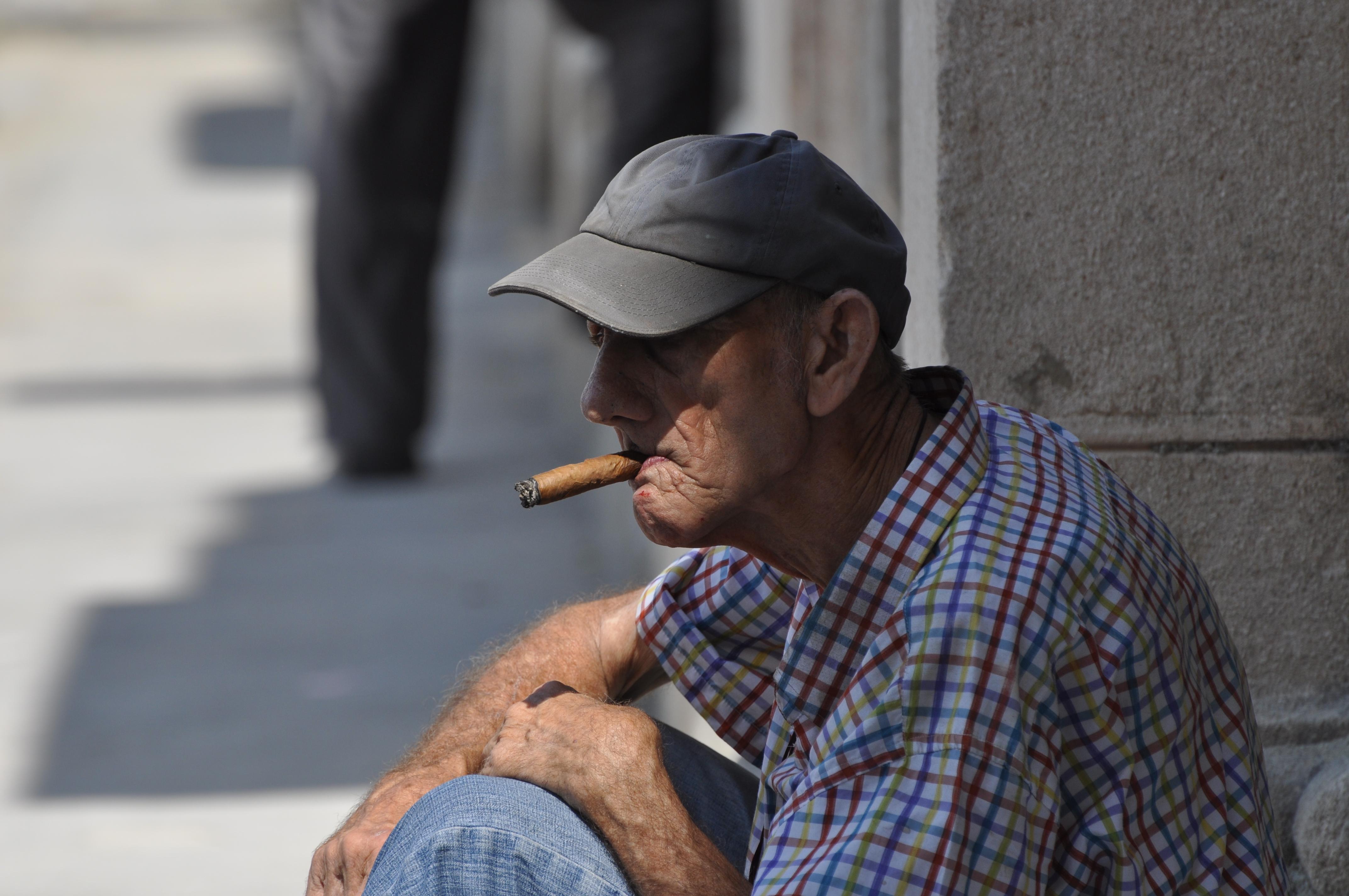 4.  The Tropicana.  We've all seen I Love Lucy.  On the show, Lucy's husband Ricky works in the Tropicana Nightclub in New York.  The original Tropicana is quite similar to what we remember from the show, and it started here in Havana in 1939.  Located on a large estate in Havana, the Tropicana is home to the famous variety show that features outrageous costumes, dancing and singing.  Shows are pricey for foreigners, at $70-$90 per ticket for the 2 hour show.  Admission comes with a bottle of Havana Club rum and a bucket of Fiesta Cola cans to make your own "Cuba Libres" (rum and "coke").  The outdoor theater is huge, seating as many as 900 guests for a single performance.  Performers themselves make a higher than average salary of $30 per month (see this entry for how Cuban salaries work!), so this government run variety show is basically a money making machine.  Even if it is overrated, its a must-do while in Havana.
5.  Buena Vista Social Club.  Cuban music gained popularity in the US through the Buena Vista Social Club.  While the performers have changed over the years, the musical skill and style has not.  There are many "Buena Vista Social Club" acts all around Cuba, and the shows are thoroughly entertaining.  The musicians we saw looked about 40 years past their prime, but their voices were still strong and clear…even if the set itself was dated.
6.  The Floridita.  The Floridita is a arguably the most famous bar in Cuba becuase it is the birthplace of the daiquiri.  Set just outside of the main park in Central Havana (Parque Central), the Floridita dates back to 1817 and is the perfect spot to pretend you are an American expat while sipping the expensive daiquiris and mojitos.  Not surprisingly, this bar was frequented by Earnest Hemmingway.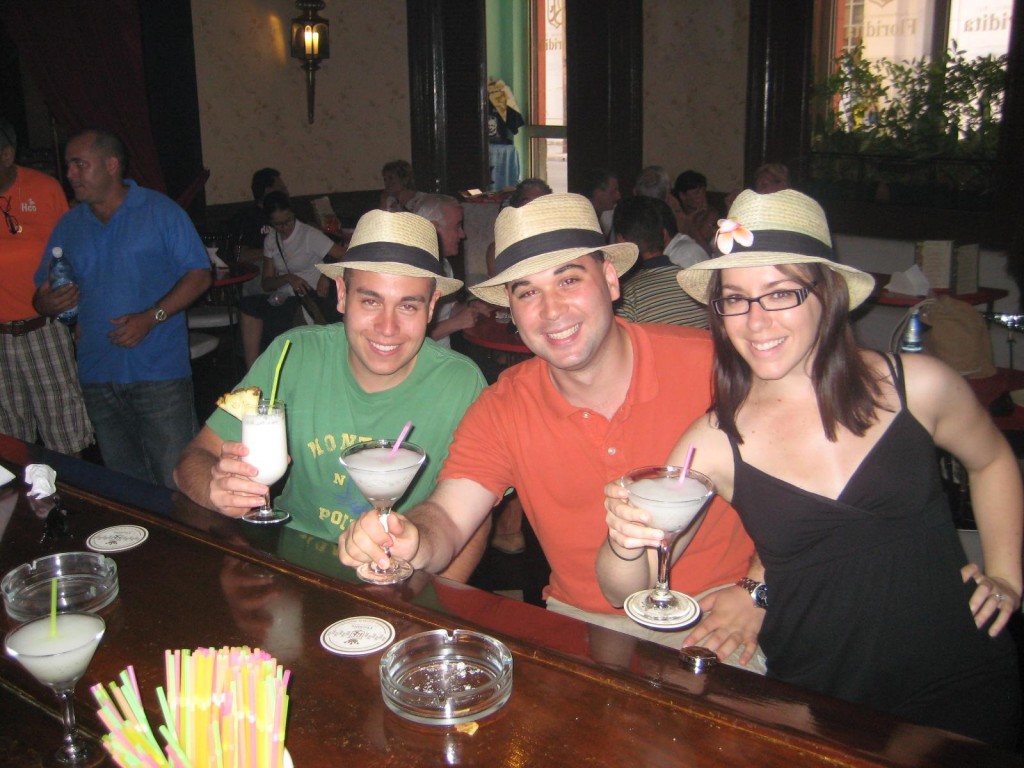 7. Ride a Coco Taxi.  As a tourist, you can rent a 1950s style American car to remember your heyday, but the real fun is riding in a Coco taxi.  These small taxis are everywhere and offer a cheap and thrilling way to ride around the city.  I hope you don't have too many friends with you, as maximum capacity is three persons, but it is worth a short ride to experience unique transport.
8.  Talk to the Cubans.  Cubans are well educated, entrepreneurial and love to talk to visitors.  Because of the control that the state has over the people, you may find that Cubans are unwilling to talk politics, but that doesn't mean that you can't get a great sense of life in Cuba by talking to them.  Because I visited on a religious mission, I was fortunate in that I could donate medical supplies to the community.  They were beyond appreciative.  The difference that you can make in Cuba is tangible.  You can put supplies on their shelves and food on their plates.  Unlike mailing in monetary donations, you can actually interact with the people you are helping.  Even if you don't go on a mission, I really recommend taking medical supplies, extra clothing and anything else you can afford for donation to the people of Cuba.  They will repay you tenfold by showing you their culture and welcoming you to their country.