I have to say that I've been spending way too much money on visas this year.  We first went to India in January on our honeymoon so we both had to get 6 month visas to enter the country ($76).  Now we will be returning to India again in February ($76).  We are also going to Brazil for New Years, which is another pricey visa ($140).  If you're not familiar with the process for getting visas in general, let me explain.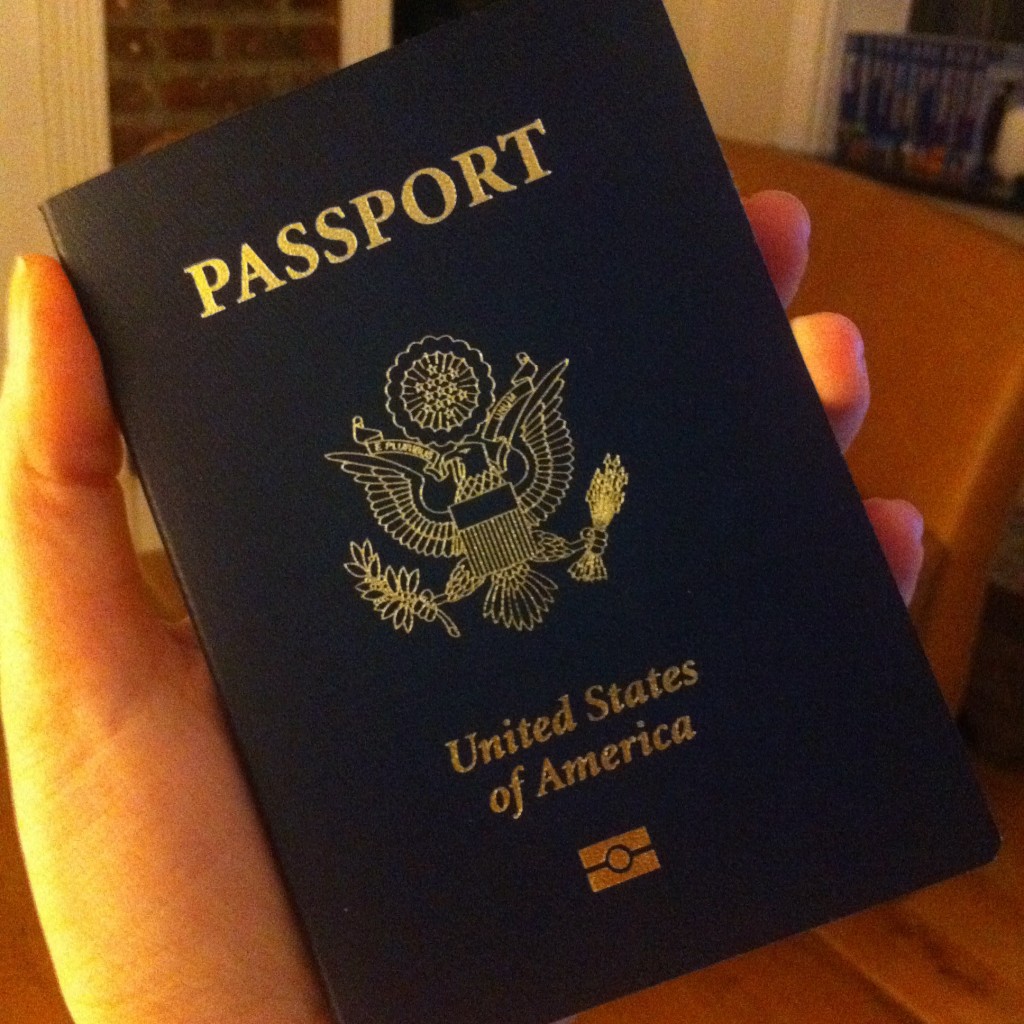 Americans are generally very fortunate with travel.  We can travel almost anywhere, but for many countries you just can't rock up to the airport and say "Let me in! I'm American!"  Nope, don't do that…not only does it reflect poor planning, but that's also obnoxious.  Sure, we can travel to the Caribbean, Canada, Mexico and most of Europe without a care in the world.  All we need is a valid passport (which is actually more rare to have than we'd like to think).   But for other countries, you need to apply for a visa.
When I was at dinner with friends the other night, it became clear to me that not everyone knows what a visa is.  A friend of my friend was surprised to hear we Americans need visas for some countries even if we are "just visiting".  I think, in her mind, the term "visa" is synonymous to "work visa" or "student visa".  These are the visas we typically hear about.  We may work with someone here on a work visa.  We may have gone to school with someone with a student visa.  But we generally don't interact too much with random tourists visiting America.  Even if we do come in contact with them, we don't say "hey good job getting an American tourist visa! How was the process for you?".
A visa is just special permission to enter a country.  It is a requirement in addition to a valid passport.  Usually it is a big sticker in your passport, sometimes with your photo on it, but sometimes the information is just sent electronically so there is no big sticker.  Generally, visas are cooler looking than passport stamps.
Usually visas are valid for a certain amount of time, limit the number of days you can spend in that country and limit the number of times you can enter that country using that particular visa (Single Entry vs. Multiple Entry).
The procedure for obtaining a visa can vary wildly, depending on the objectives of the country you're visiting.  In Qatar, you just show up at the airport and pay $27 for a combination Qatar/Oman visa sticker.  Australia requires that Americans obtain a visa before arrival by entering some basic information online and paying $20 ($20 Australian, which is basically the same as $20 these days).  Russia requires that you also apply before traveling, surrender your passport to their Consulate or Embassy in the US while they process your application, present a letter of sponsorship, pay well over $100 and register your visa upon entering Russia.
You can see that some visas are much easier to get, logistically, compared to others.
1.  The easiest.  Some visas are "Visa on Arrival".  Like the example of Qatar above, this is also the case for Japan and Egypt, as well as others.  You still have to be sure you pay attention to the requirements and the fees so that you have cash on hand if needed.  Also, sometimes visas are only available at certain border crossings, so make sure you follow the right procedure for where you plan to enter that country.
2.  Medium difficulty.  For other visas, you do need to obtain them before your trip, but you do not have to present your passport.  These visas are generally the ones you obtain online, like Australia or Cambodia.  When I applied for my Cambodian visa online, I actually got the visa emailed to me in less than 10 minutes.  It was just an email that I printed out and pasted into my passport.  It even had the photo that I had uploaded on it!
3.  What a pain…  Other visas require you to go to that country's Consulate or Embassy, like Russia.  You can sometimes make a single trip, but usually you will drop off your passport and pick it up another day.  If there is not Consulate near you, you may have to mail your passport, most likely to the Embassy in Washington D.C.  Some countries, however, do not allow you to mail your passport to them, so you either have to go yourself, or pay a service to do it for you.  This is the case for Brazil.
A special note for India:  India actually as outsourced their visa processing (how funny is this?!) to Travisa.  To get an Indian visa, you have to go to one of 5 Travisa locations in the US, or mail your passport straight to Travisa.  The Indian Consulate cannot be bothered with you.
So where do you find all of this information?  I find that if you just Google something like "how to get a Brazilian visa", you are going to get a million different search results.  This is because there are tons of companies who provide the service of obtaining the visa for you.  You will fill out information on their website, mail your passport to them, then pay a fee to them in addition to the fee for the visa.  In some cases, this may be worth it to you, especially if you don't live in a city that has Consulates, you feel unsure about the process or if you require expedited service.  To get the real scoop to do it yourself, look no further than the US Department of State.  On this site, you'll find exactly the requirements for entering and exiting a country (don't forget about fees for exiting!).  If it turns out you need to apply for a visa beforehand, you can go to that country's website and find information and the documents you'll need to fill out.  I've found that writing an email or calling the Embassy is also surprisingly helpful.
This isn't meant to be an all-inclusive guide, but I hope it has helped you find your way around obtaining a visa.  Do you have any other tips for obtaining visas?  I'd love to hear them!