As an American traveling to Cuba, I was mainly excited to see Havana.  Aside from the Guantanamo Bay, I hadn't heard about any other sites, and Guantanamo Bay isn't really a tourist destination if you aren't Michael Moore.  It's also about a 10 hour drive from Havana.  But what about the rest of the island?
We were fortunate enough to take a trip outside of Havana to see how a non-American would vacation on the island.  Our tour guide told us of Europeans, most British and German, visiting Cuba as a sort of "poor man's Caribbean vacation."  Cuba is considerably more affordable as a tropical resort destination compared to the other islands.  Shortly, you'll see why…
How the Cubans Vacation
Seeing as Cuba is a vacation destination for many foreigners who aren't American, we were curious how, and if, the Cubans vacationed. Communism doesn't evoke thoughts of lounging on the beach, but surely there must be some place on this island where Cubans can relax! Back in Havana we had learned that Cubans were not allowed to stay in hotels.  Couple that with them not being allowed to leave the island, and it seems that life in Cuba is nonstop work.
The truth is that "resorts" for Cubans do exist outside of Havana, mainly in the more rural and desolate parts of the island and certainly not on the beach.  We stopped at one such example, Los Caneyes in Santa Clara, for lunch.  Los Caneyes reminded me most of a summer camp you'd sent your children to…maybe if they had been really, really bad all year.  There were individual bungalows, a green pool and a cafeteria that mainly served inedible food.
The place actually does exist on TripAdvisor, so I unsuspecting foreigners must stumble upon the place as well.  The reviews are not glowing.  One simply says "Hotel??".  Another, "Ugly Rooms, impossible to shower, awful food."  Another "As grim as it gets."  There are actually a few good reviews tossed in there, which I imagine have been written by the owner of Los Caneyes.
For Cubans, our tour guide told us, this is a dream.  A pool, maid service and all you can eat at the buffet.  Cubans would save for years for a chance to take their family to a resort like this.  It really puts our vacation expectations into perspective.
How the Foreigners Vacation
I think we all forget that Cuba looks like this: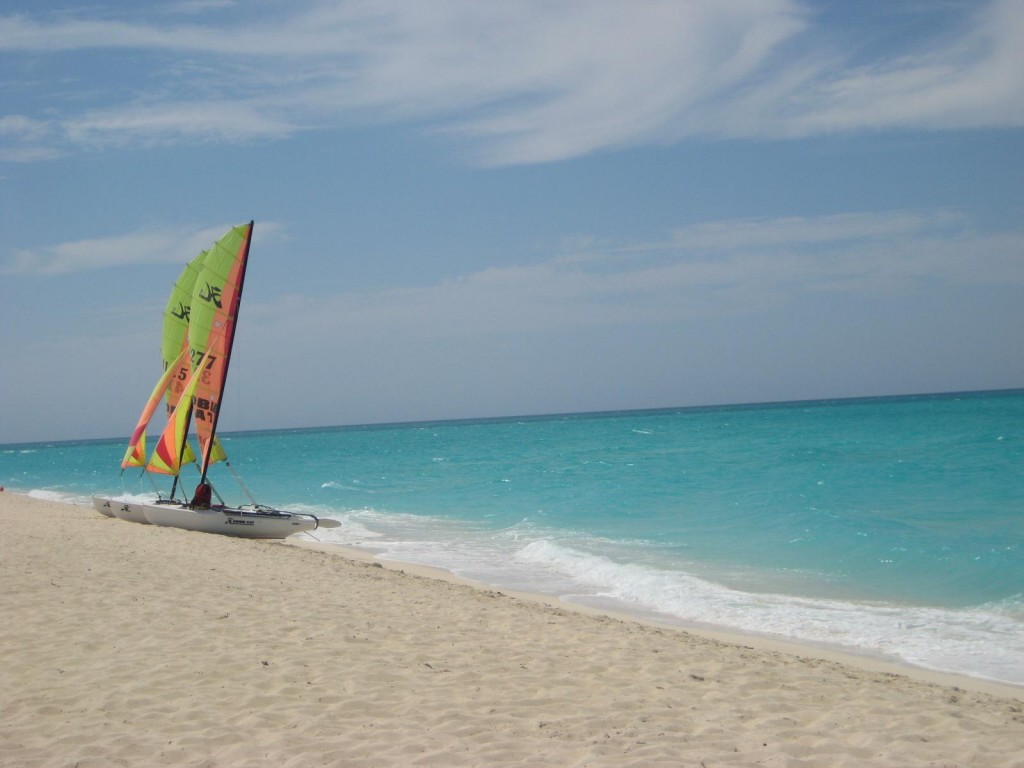 A lesser known effect of the US embargo with Cuba is that not only are US companies prohibited from doing business with Cuba, but companies that do business WITH the US are also prohibited from doing business with Cuba. Couple that with having the government's hand in every business on the island, and the tourism industry suffers badly.
Gone are the large international chains that would put large resorts on the island. Gone are the small European and American boutique chains that would create a beautiful island getaway. All of these companies would much prefer to do business with the United States than Cuba. Most important though, gone are the Cuban entrepreneurs who could start their own hotel business on a plot of ocean-front property. What Cuba is left with is only very small, mostly Spanish-owned companies who have partnerships with the Cuban government to own and operate a resort. Obviously, the operations of a resort like this are reduced to a constant exercise in cutting corners.
These resorts are strictly for foreigners. The particular resort that we visited, Melia Cayo Santa Maria, has a checkpoint on the only road in. The guard checks to ensure you have a reservation and also to ensure you aren't Cuban. So right off the bat, any hopes you had of seeing the "real" Cuba are gone. This is vacationland. Because this is obviously so far removed from anything Cuban or cultural, I feel I am completely free to criticize anything and everything. So I will. Here is the beach. I do not have criticisms about this: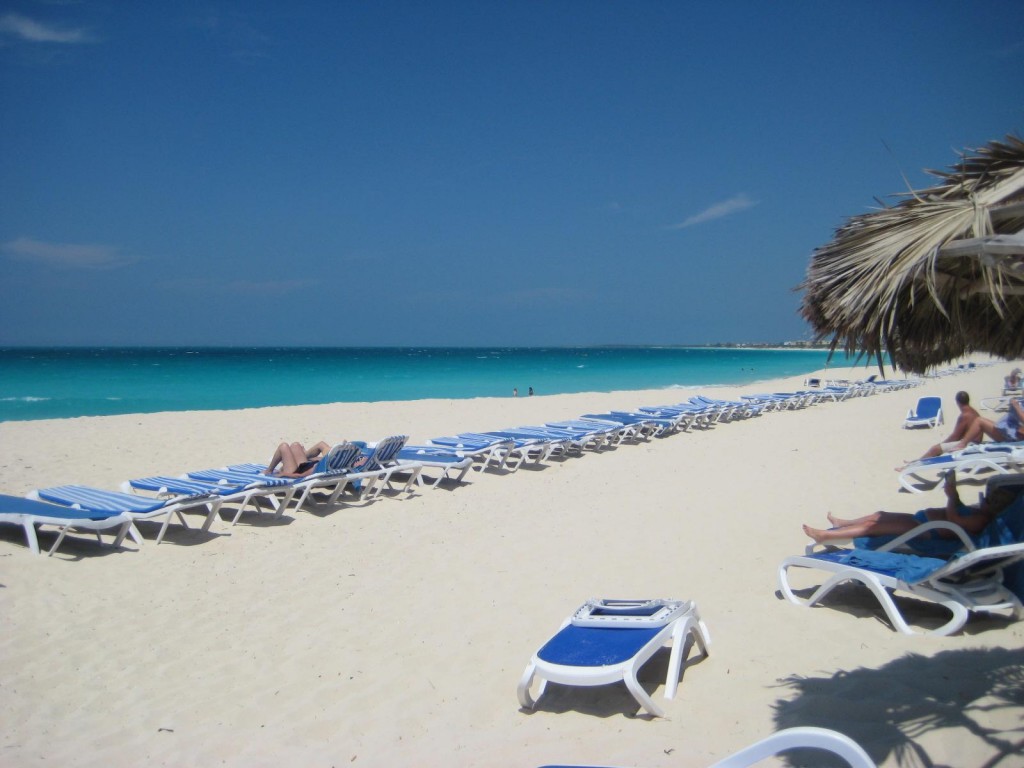 The rest of the resort really is a joke. Yes, it is all inclusive. Yes, even liquor. Generally though, it is the saddest resort you'll ever visit. Standing far away, you may think that a fresh coat of paint would fix a lot. Well, you'd need a lot more than paint. Again, a terrible summer camp comes to mind. The food is barely edible and flies and other bugs come as a free addition to every plate. You may turn on the sink in your room and end up holding it in your hand. Your towels and bed linens will remind you of those old towels back home that get demoted to the towel graveyard under your sink.
All of this could be forgivable if there was anything cultural or Cuban going on. But there isn't. Aside from the people who work at Melia Cayo Santa Maria (who are all amazingly nice and are extremely hard working), you are surrounded by foreigners who are only visiting Cuba to get drunk and sit in the sun. It's not really my kind of vacation.
You may say that much of the Caribbean is like this – manufactured "island" culture where us Westerners can drunkenly perch ourselves on a lounge chair and forget about our office troubles for a week – but a Cuban resort is still different. I think its the lack of hope. Most other Caribbean destinations act on their potential. They know their bread and butter is the Western Tourist and they have developed the tourism infrastructure to maximize their profits and their visitors' happiness. Cuba hasn't done that. How can the same government that represses the people also have a hand in creating vacationland paradise for foreigners? It doesn't work.
So again, go to Cuba (if you're American, here's how), but skip the pathetic resorts.  Cuba is meant to be experienced through the culture and the people, not through its manufactured resort life.  Perhaps someday Cuba will realize their potential and develop a bit more like the rest of the Caribbean…but I sure hope that isn't at the expense of the real Cuban culture back in Havana.