Despite the fact that our trip to Lisbon, Portugal was only for a long weekend, it is always nice to get out of the city! Portugal, and Europe in general, has the distinct advantage of being quite small and packing in lots of history, architecture and landscapes into a tiny geographic area. Just 30 minutes outside of Lisbon is the town of Sintra located within the region of Sintra. Sintra has become a tourism hub and for good reason; there are castles galore and it is extremely easy to take a day trip to Sintra from Lisbon.
How to Get to Sintra
While many reach Sintra and the surrounding areas by bus, we opted to rent a car. This would allow us to move at our own pace and also explore surrounding towns. We rented from Avis located inside the Hotel Mundial.
Tip: In general, it's a good idea to rent cars from hotel-based locations because the hotel is open 24 hours but many rental offices will close fairly early. Rather than having to pay for parking and return the car when they open the next morning, the hotel will generally have access to the garage and will allow you to drop off the keys with their staff.
Since the car was manual, I took the wheel and led us out of the city. Lisbon is an old, European city and the roads are incredibly narrow and hilly. If you must spring for an automatic transmission, you'll pay a hefty premium (hundreds of dollars more). Also, this is one situation when you will NOT want to upgrade to a larger car! Gas is expensive and you'll appreciate having a small car when you have to squeeze down the side streets.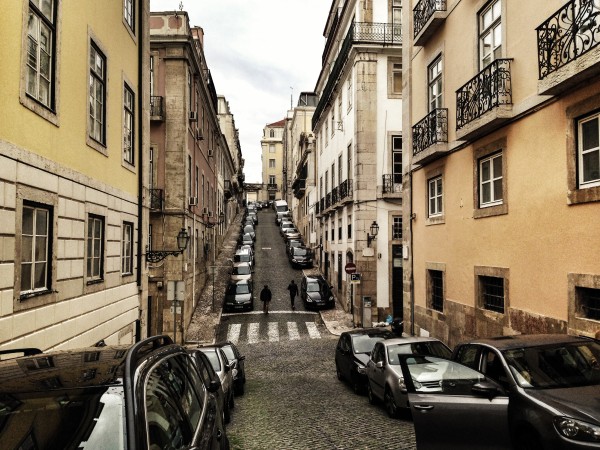 Once out of the city center, it couldn't be easier to find your way to Sintra. There are several modern highways that will lead you directly into town. We took the IC19 and were there in just 25 minutes (you can also take the A37, but it has a toll).
Pena National Palace
Once in Sintra, the main destination is Pena Palace. While the site itself has been home to various religious buildings for hundreds of years, this palace was built in the mid-1800's. To me, that did not seem like a terribly long time ago. The palace is very much like a castle, but has "modern" amenities like a shower. But either way, it looks like a fairytale.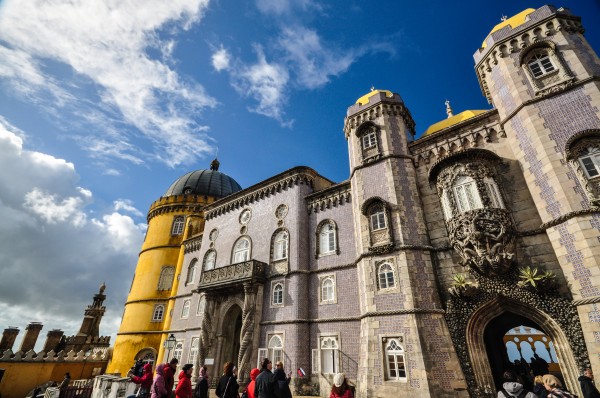 The most remarkable thing about the Palace (despite the fact that it is filled with a TON of awesome, custom crap that was surely a real pain in the ass to schlep up the hill) is the fact that every surface is covered in custom tiles. Portugal is big into tiles, and Pena Palace really spared no expense.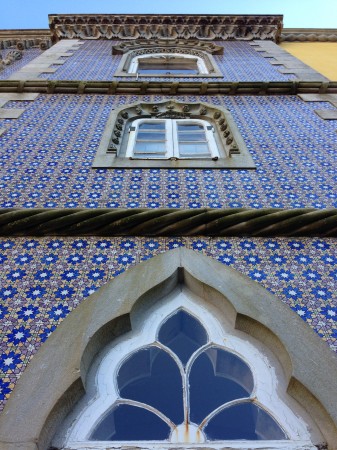 You'll spend a couple of hours walking around the grounds and exploring the many Palace rooms. It is well worth the 11 Euro fee. Spring for the bus trip up from the gated entrance to the actual palace to save yourself the walk uphill. You can also explore a Moorish castle nearby, but we were less interested in this and didn't make the stop.
After exploring the main attraction of Sintra, Pena Palace, you can continue your day trip around Sintra and the surrounding towns.
Lunch in Cascais
Less than 20 minutes from Pena Palace (and just south of Sintra) is the coastal town of Cascais. It is a great place to walk around and grab lunch while admiring the ocean. Many of the restaurants are touristy, but you'll still manage to find some gems if you walk around. We stayed away from the international fare and went with sushi at Confraria do Sushi. Everything was fresh and delicious, albeit expensive.
Cabo da Roca: The Westernmost Point in Continental Europe
Just 20-30 minutes from Cascais is Cabo da Roca, the Westernmost point in continental Europe. After a leisurely lunch, and an equally leisurely drive up the coast, you can time it to arrive at Cabo da Roca close to sunset (depending on the season). There is plenty of parking and there is a plaque for picture taking. To me, the most amazing thing about standing in this spot was imagining the European explorers who sailed straight across the Atlantic hundreds of years ago. There is not a speck of land in sight until you hit North America.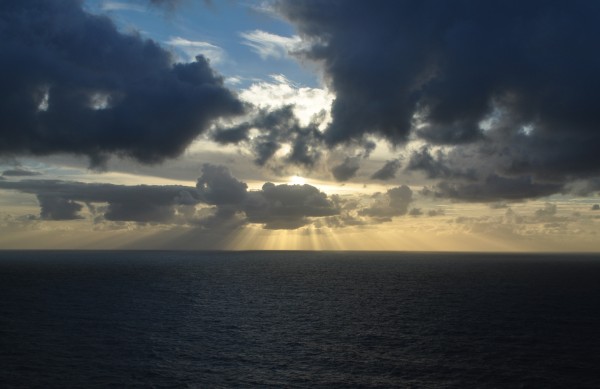 Seafood Dinner at Restaurante D'adraga
Just north of Cabo da Roca is Restaurante D'adraga. It is down a long and winding road, but don't worry – you're going the right way! If you've come to Portugal to enjoy seafood, this place is for you. You won't find many tourists dining here at all. In fact, you may be the only patron who isn't close friends with the entire restaurant staff. You can enjoy a drink in their hilarious bar that is home to burly fishermen. For about 4 Euros you can get 4 glasses of wine and bag of Angry Birds Cheetos. Next door at the restaurant, prices increase a bit but the food is worth it. Dave and I enjoyed mussels, tiger prawns and sole while sobering up for the drive back to Lisbon.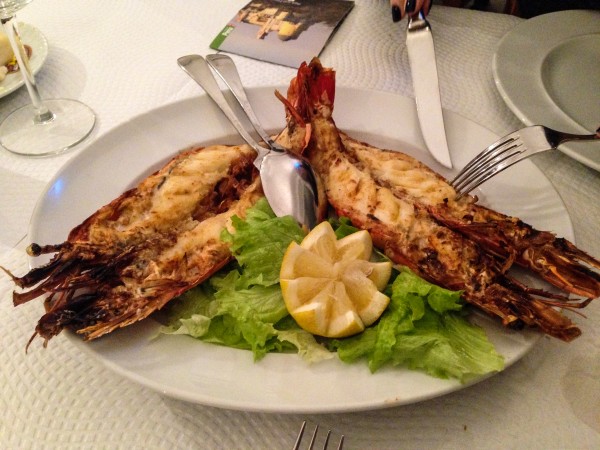 Despite the rural feel of these spots along the Westernmost coast of Europe, Lisbon is only 45 minutes away. In no time you can be back in the city, dropping your car rental off at the hotel and heading out in Lisbon to continue your night!